As we get closer to the launch of the Radeon RX 6700 XT, more performance benchmarks have leaked early. Last week, we saw ray-tracing and 1440p benchmarks up against the RTX 3070 and RTX 3060 Ti. Now this week, we have a fresh batch of RX 6700 XT benchmarks via the Ashes of the Singularity database. 
The benchmarks were initially found by @TUM_APISAK and then compared up against the RX 5700 XT using the same settings. At 1080p, the RX 6700 XT provides a 26 percent performance advantage at 1080p, a 33 percent gain at 1440p and is 36 percent faster than the RX 5700 XT at 4K in this benchmark. Averaged out, the performance uplift is 32% overall.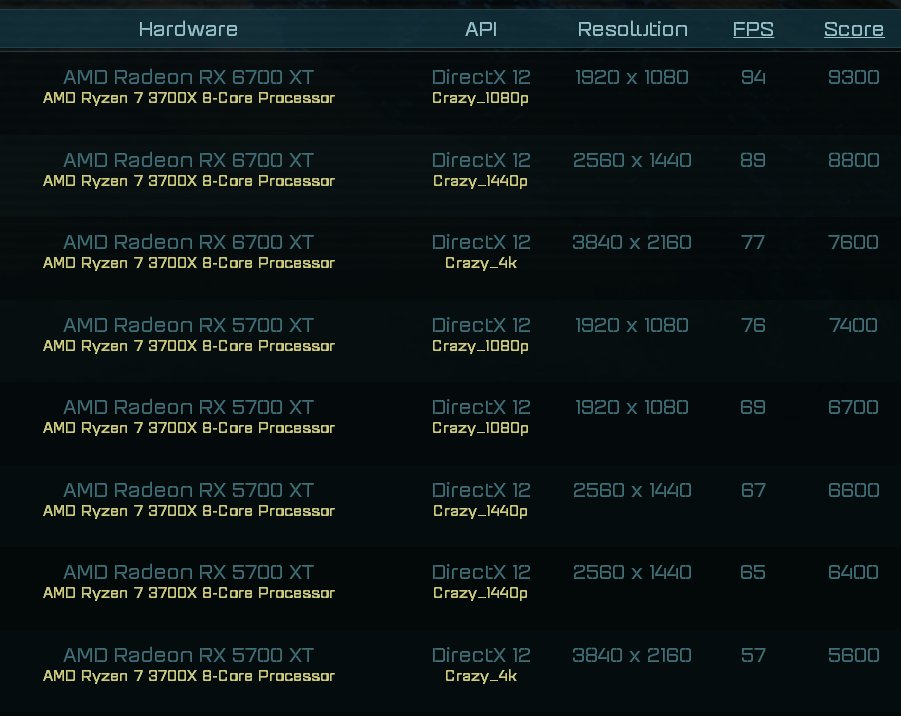 Image credit: @TUM_APISAK
For further comparison, we've also found some RTX 3070 benchmark results running on the same settings and in similar systems. With a score of 9100 on the "Crazy_1080p" preset, and 8500 on the "Crazy_1440p" preset, the RTX 3070 comes in just below the RX 6700 XT at 1080p and 1440p, although the gap is much smaller using the "Crazy_4K" preset.
The AMD Radeon RX 6700 XT will be available at retail on the 18th of March, with prices starting at $479. Discuss on our Facebook page, HERE.
KitGuru says: Are any of you hoping to get your hands on an RX 6700 XT later this week?