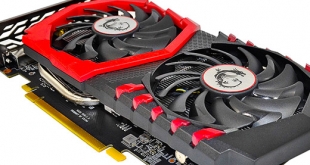 The GTX 1050 Ti represents Nvidia Pascal's foray into the lower-cost end of mainstream territory that is currently being fought competitively by AMD with the company's current-generation RX 460 and RX 470 Polaris GPUs. With a suggested retail price of £139, Nvidia has carved out a price point which sits the GTX 1050 Ti 4GB somewhat unopposed between the RX 460 and RX 470.
Targeting 1080p gamers, how will the GP107-powered GTX 1050 Ti based on Samsung's 14nm manufacturing process perform? In light of no Founder's Edition of reference board, we answer that question using MSI's factory-overclocked GTX 1050 Ti 4GB Gaming X graphics card.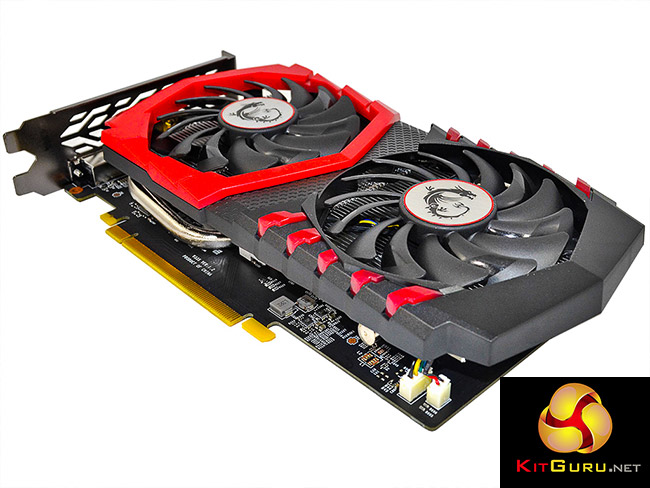 According to the Steam Hardware survey, 1920×1080 is still, by far, the most popular resolution for PC gamers. So it makes perfect sense for GPU vendors to continually push graphics cards with the sole intention of offering competitive 1080p60 gaming performance. And that's exactly where Nvidia's GTX 1050 Ti comes into play.
AMD's mainstream-first launch approach to its current generation of GPUs has given the company a good position in the lower-cost ends of the mainstream market. The Polaris 11, 14nm RX 460 goes up against Nvidia hardware that is two generation older than Team Green's freshest architecture – the Gen 1 Maxwell-touting GTX 750 Ti.
Go a couple of tenners higher to around £140 and you're at a price point where last generation hardware from both teams is still king; GTX 950 for Nvidia and, roughly, R9 380 for AMD, if you can source an offering. Needless to say, this section of the mainstream market is overdue an update to its offerings.
The new GP107 GPU is built using Samsung's 14nm FinFET manufacturing process. This is different to the higher-end Pascal offerings which use the 16nm FinFET process from TSMC. Transistor count sits at 3.3 Billion. A pair of graphics processing clusters combine to give a total of 768 CUDA cores, 48 Texture Units, and 32 ROPs.
In its reference form, GTX 1050 Ti operates at a base clock of 1290MHz, with a boost frequency of 1392MHz. The four Gigabytes of GDDR5 memory are clocked at 1752MHz, or 7Gbps effective, and access a 128-bit bus. No 2GB or 8GB variants exist. And that's a good thing as 2GB would present an imbalance against the underlying GPU horsepower, while 8GB would be a waste. The higher-priced 3GB GTX 1060 is looking a little red-faced, at least when it comes to VRAM capacity.
Rated TDP of the GTX 1050 Ti is 75W, which is a notable 25% increase over the GTX 750 Ti that the GP107-powered card realistically replaces. But it's still lower than AMD's 120W RX 470. And that 75W figure is actually an important point. The 75W board power rating possibility means that GTX 1050 Ti cards can be designed without a power connector. This makes them suitable for upgrading an off-the-shelf PC with a basic power supply (300W recommended by Nvidia) from the likes of Dell or HP.
But 75W puts the GPU right on the limit of what the PCIe motherboard connector is capable of delivering. Put simply, factory-overclocked graphics card may be forced to utilise a 6-pin PCIe power connector. That's a stark contrast to the GTX 750 Ti, which saw even heavily-overclocked cards (such as the EVGA Superclocked variant we use) shipping without the need for a supplementary power connector, thus widening their applicable market.
Focusing on features, the usual set of Pascal offerings are available – Simultaneous Multi-Projection (SMP) technology, enhanced memory compression technology, and Ansel. As is the case with GTX 1060, SLI is not supported for GTX 1050 Ti. Depending on your preference for hardware upgrades, this may be an issue. However, it is likely that this calibre of graphics card will be better served by being replaced with a newer model in a few years, rather than adding a second card for SLI.
GPU
AMD RX 460
AMD RX 470
Nvidia GTX 750
Ti
Nvidia GTX 950
Nvidia GTX 960
Nvidia GTX 970
Nvidia GTX 1050
Nvidia GTX 1050 Ti
Nvidia GTX 1060 3GB
GPU Codename

Baffin

Ellesmere

GM107

GM206

GM206

GM204

GP107

GP107

GP106

Streaming Multiprocessors /Compute Units

14
32
5
6
8
13
5
6
9
GPU Cores
896
2048
640
768
1024
1664
640
768
1152
Base Clock
1090 MHz
926 MHz
1020 MHz
1024 MHz
1126 MHz
1050 MHz
1354 MHz
1290 MHz
1506 MHz
GPU Boost Clock
1200 MHz
1206 MHz
1085 MHz
1188 MHz
1178 MHz
1178 MHz
1455 MHz
1392 MHz
1708 MHz
Total Video Memory
2GB or 4GB
4GB or 8GB
2GB
2GB
2GB or 4GB
4GB
2GB
4GB
3GB
Texture Units
56
128
40
48
64
104
40
48
72
Texture fill rate
67.2 GT/s
154.4 GT/s
40.8 GT/s
49.2 GT/s
72 GT/s
109.2 GT/s
54.2 GT/s
62.0 GT/s
108.4 GT/s
Memory Clock
7000 MHz
6600 MHz
5400 MHz
6612 MHz
7000 MHz
7000 MHz
7008 MHz
7008 MHz
8008 MHz
Memory Bandwidth
112 GB/s
211.2 GB/s
86.4 GB/s
105.8 GB/s
112 GB/s
224 GB/s
112.1 GB/s
112.1 GB/s
192.2 GB/s
Bus Width
128-bit
256-bit
128-bit
128-bit
128-bit
256-bit
128-bit
128-bit
192-bit
ROPs
16
32
16
32
32
56
32
32
48
Manufacturing Process
14nm
14nm
28nm
28nm
28nm
28nm
14nm
14nm
16nm
TDP
75W
120W
60W
90W
120W
145W
75W
75W
120W
Power Connector(s)
None
1×6-pin
None
1×6-pin
1×6-pin
2×6-pin
None
None
1×6-pin
Current OcUK Starting Price
~£125 (4GB)
~£170 (4GB)
~£120
~£130 Amazon
N/A
N/A
~£115
~£140
~£190
Be sure to check out our sponsors store EKWB here