Our best overclocking result gave a +150MHz increase to the GPU Core frequency and +200MHz (+0.4Gbps effective) for the GDDR5X VRAM. To achieve these values, we increased the board's allowable power delivery by 20% and set a higher fan speed to eliminate thermal throttling.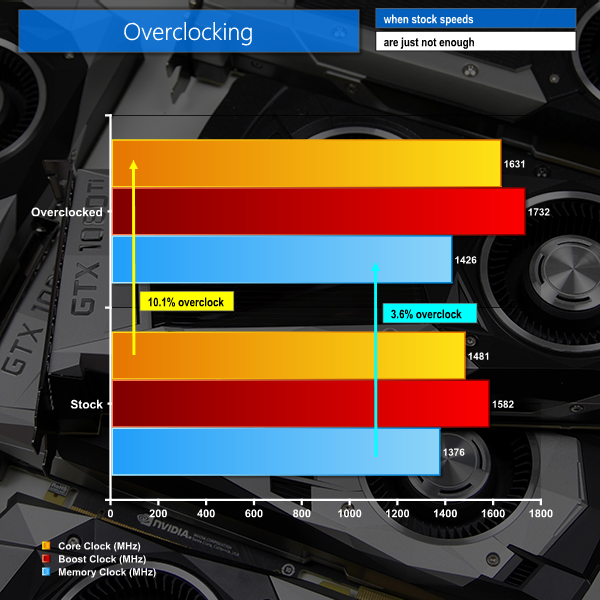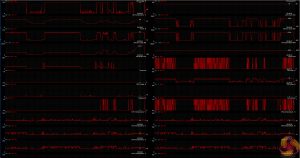 Nvidia claims that the GTX 1080 Ti GPU was able to hit around 2GHz in their own testing. We can't disagree with that as GPU Boost 3.0 took the core clock on our card to 2GHz for periods of the 3DMark Fire Strike Ultra test run.
However, playing Rise of The Tomb Raider and Gears of War 4 at 4K resulted in a maximum GPU core frequency around the mid-1900MHz level.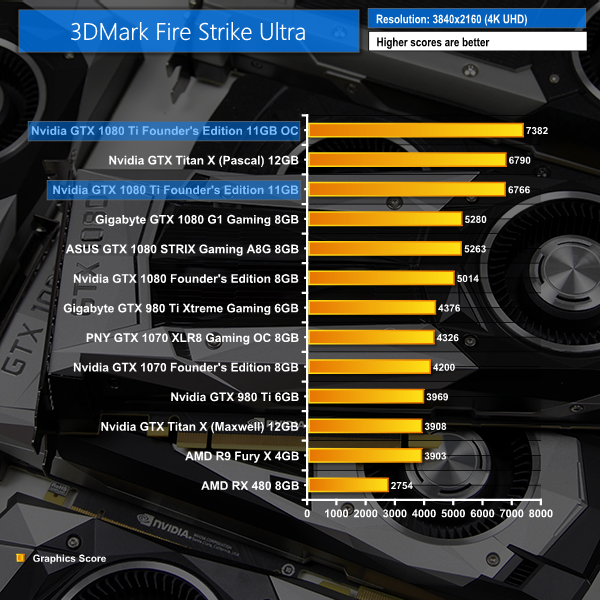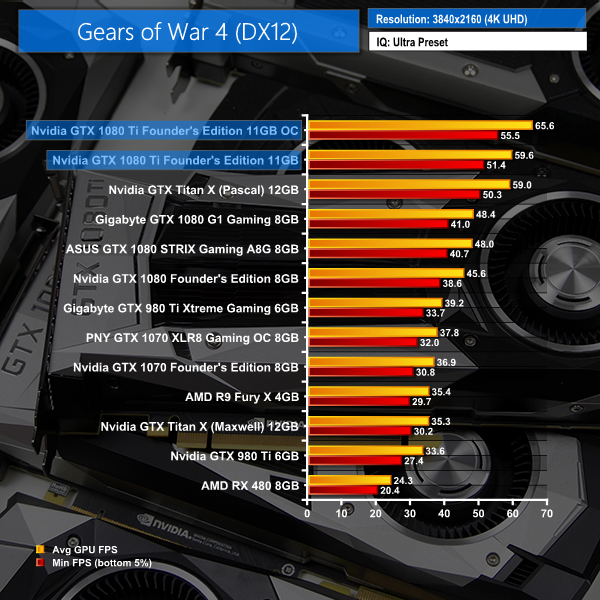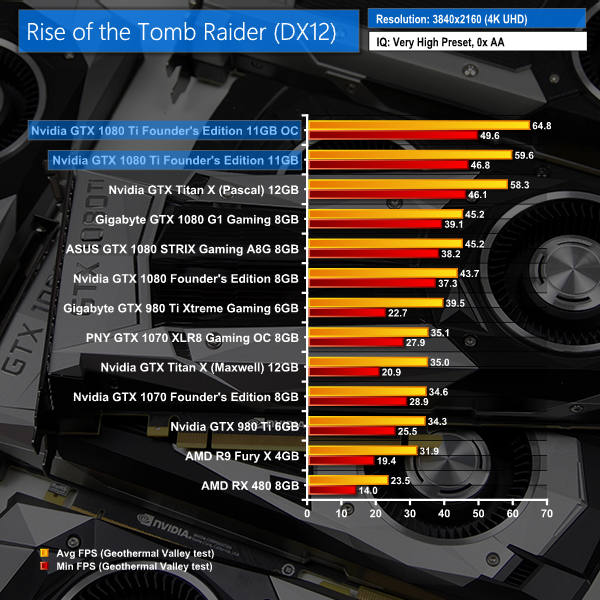 Overclocking the GPU core and GDDR5X VRAM resulted in a solid performance boost for the GTX 1080 Ti. Gears of War 4 saw a 10% up-tick and Rise of The Tomb Raider ran 9% faster.