While the GTX 1080Ti may have been the biggest news to come out of last night, AMD made a few impressive reveals of its own. Not only did AMD officially announce that its next high-end GPU would be the RX Vega, but the company also talked about some key new architecture features. It wasn't all about Vega though, AMD also announced that it would be entering a "unique partnership" with Bethesda.
According to Radeon Technologies head, Raja Koduri, this is a "true engineering collaboration" between AMD and Bethesda, and "not just marketing". This partnership will see AMD and Bethesda team up to optimise games for Ryzen, with engineers from both companies working on leveraging the full eight cores found in the Ryzen 7 series, as well as new features provided by Radeon GPUs.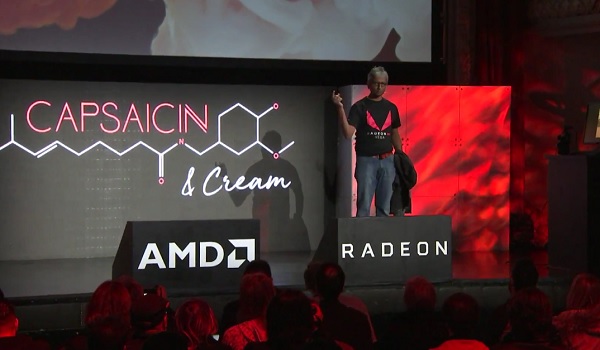 We aren't sure if this partnership will apply to games developed by Bethesda Studios itself, or if it will spread to other games that Bethesda acts as the publisher for. If its the latter, then this partnership could spread beyond Elder Scrolls/Fallout and into other franchises like Wolfenstein, Dishonored, DOOM, Prey and more.
One of the key goals here is for AMD to "accelerate" the use of the Vulkan API, which already works very well with AMD hardware, as demonstrated by DOOM last year. Koduri ended the announcement with a final statement, explaining that these sort of collaborations can accelerate progress in tackling technical challenges: "This is a disruptive moment in the industry as games demand increasingly more power from today's graphics architectures to deliver detailed worlds and characters at ever higher resolutions, frame rates, and quality settings. Working independently, game developers and graphics companies will eventually address the challenges of this new era of gaming; but working in close collaboration, the pace of that progress can advance exponentially."
KitGuru Says: Bethesda is one of the most popular game studios around so a high-profile partnership like this could very well help speed up the adoption of APIs like Vulkan, while also encouraging developers to optimise for more cores on PC. It will be interesting to see how far this goes and which of Bethesda's games end up with these optimisation tweaks.