During Nvidia's RTX 20 conference earlier this week, we were treated to extensive demos of Battlefield V and Shadow of the Tomb Raider running with ray-tracing switched on. Nvidia also briefly touched on another feature it is launching called DLSS. While usually it takes a while for these technologies to appear in games, Nvidia already has quite a bit of support behind ray-tracing and DLSS, with a pretty good list of games on board.
First up we'll touch on the first 11 games to support real-time ray-tracing. The list includes:
Assetto Corsa Competizione
Atomic Heart
Battlefield V
Control
Enlisted
Justice
JX3
MechWarrior 5: Mercenaries
Metro Exodus
ProjectDH
Shadow of the Tomb Raider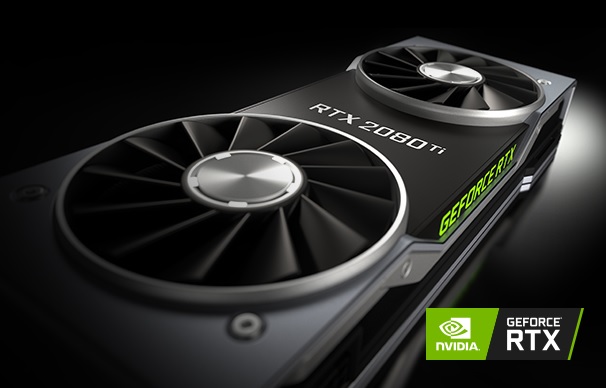 DLSS is something completely different and is more focussed on improving frame rates. DLSS stands for Deep Learning Super Sampling and utilises the new AI cores onboard the Turing chip. The easiest way to think about it is AI-assisted anti-aliasing, using deep learning to predict adjustments to each frame. By moving to this method, more of the GPU can be used elsewhere, thus improving frame rates.
The first 25 games to support DLSS include:
Ark: Survival Evolved
Atomic Heart
Dauntless
Final Fantasy 15
Fractured Lands
Hitman 2
Islands of Nyne
Justice
JX3
Mechwarrior 5: Mercenaries
PlayerUnknown's Battlegrounds
Remnant: From the Ashes
Serious Sam 4: Planet Badass
Shadow of the Tomb Raider
The Forge Arena
We Happy Few
Darksiders III
Deliver Us The Moon: Fortuna
Fear the Wolves
Hellblade: Senua's Sacrifice
KINETIK
Outpost Zero
Overkill's The Walking Dead
SCUM
Stormdivers
As we saw from Nvidia's own benchmarks, DLSS can improve performance in some games by quite a bit. We've yet to see independent benchmark figures but DLSS should end up being more efficient than Temporal Anti-Aliasing.
KitGuru Says: While ray-tracing is a key focus for Nvidia, I am actually quite interested in seeing how DLSS works, especially given the claims of improved performance over TAA.