It has been a few months since we last talked about any Nvidia rumours. The last time we checked in, the rumour mill couldn't make up its mind between a March or April launch. There were also conflicting reports around whether or not the next GeForce cards would sport Volta or 'Turing' architecture. Things have been quiet for a while, but this week a new rumour popped up, pointing towards a July launch.
We obviously have no idea whether or not this is true and given all of the back and forth that occurred earlier this year, I'd encourage healthy scepticism. At any rate, the folks at Tom's Hardware have reported that their sources are claiming that Nvidia will be launching its next-gen gaming graphics cards in July, and outlined a schedule for add-in board partners like ASUS, MSI, Gigabyte, EVGA, Zotac and others.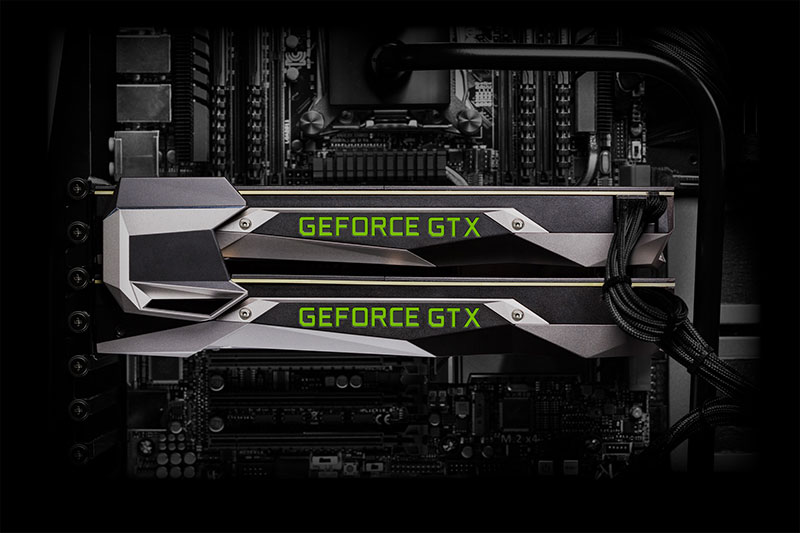 The anonymous industry sources claim that Founder's Edition GTX 1180 (or 2080, we don't know what nomenclature Nvidia will go with), will launch in July.
Third party board partners will apparently start getting new GPUs and memory from Nvidia in mid-June, giving them a chance to produce custom cooled solutions, which should launch between August and September.
The report doesn't claim to have any leaked details on specs or performance levels, so we're still in the dark on that front.
KitGuru Says: The false leak claims that appeared earlier this year have left me hesitant to put much faith in any new rumours. Still, I do hope that new GPUs arrive sooner rather than later, after all, the Pascal generation has been dragging on for quite some time at this point.