Today, Nvidia officially announced its first next-gen GeForce graphics cards using the new Ada Lovelace architecture. So far, we're getting an RTX 4090, and two versions of the RTX 4080 with differing amounts of memory. Due to the current situation with Nvidia's RTX 30 series GPUs, older-gen graphics cards will continue to be sold alongside the new generation. 
During the stream, Nvidia confirmed that it plans to keep selling RTX 3080, RTX 3070 and RTX 3060 graphics cards alongside the RTX 4090 and RTX 4080. This is likely due to excessive inventory, brought on by 'lower than expected' demand earlier this year.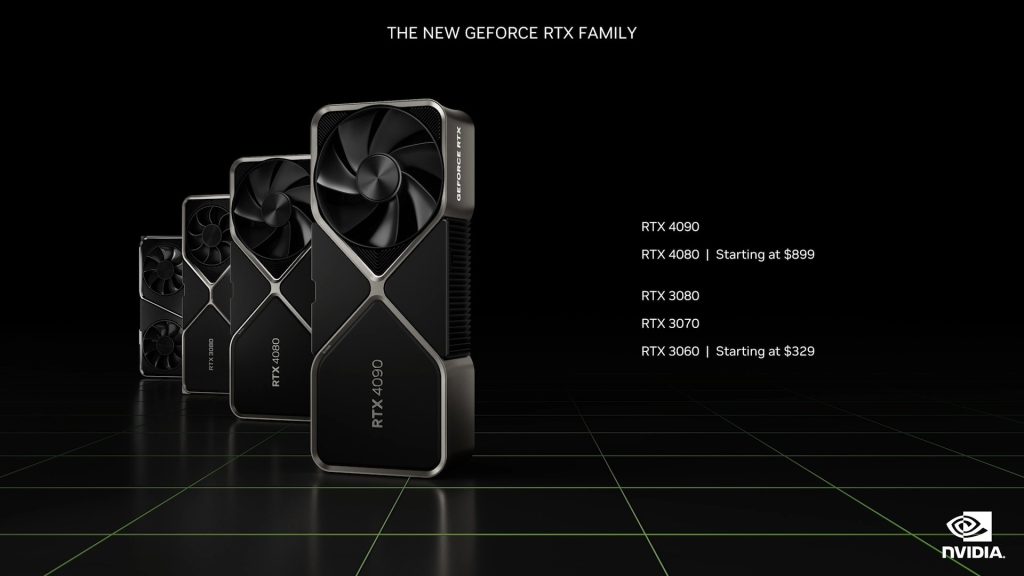 The RTX 30 generation was hampered by scalpers and cryptominers, driving prices far out of the reach of regular consumers. The graphics card market only just began settling this year, with many GPUs only coming back down to MSRP-level prices over this Summer. The situation hasn't been kind to board partners either, as despite inflated prices, profit margins on some cards were razor thin. Ultimately, this squeeze led EVGA, one of Nvidia's biggest partners, to drop out of the graphics card market.
Now, RTX 4090 and RTX 4080 are here, but at significantly higher prices compared to the previous generation. RTX 4080 starts at £949, up from the £649 price tag of the RTX 3080. These prices are unlikely to come down until RTX 30 is completely out of the picture and the need to sell off this inventory could mean we see RTX 4070 and RTX 4060 GPUs much later into the generation than we are typically used to.
Current rumours indicate that we'll see RTX 4070 in early 2023, and RTX 4060 some months later.
Discuss on our Facebook page, HERE.
KitGuru Says: What do you all think of the new RTX 4090 and RTX 4080 graphics cards? With the new generation now underway, how much would you be willing to spend on an RTX 3080, 3070 or 3060 today?