At CES last week, Nvidia announced that it would finally be letting opening up support for adaptive sync technologies. For years, Nvidia GPU owners have had to rely on proprietary G-Sync monitors to use adaptive sync. However, today's driver update changes that, opening the door for Nvidia graphics card users to activate G-Sync on FreeSync displays.
Users will be able to turn adaptive sync on with any FreeSync monitor. However, there is a 'G-Sync Compatible' certification process also in place. When using a certified monitor, G-Sync will activate by default. If your FreeSync monitor isn't certified, you'll be able to turn G-Sync on manually through the Nvidia control panel.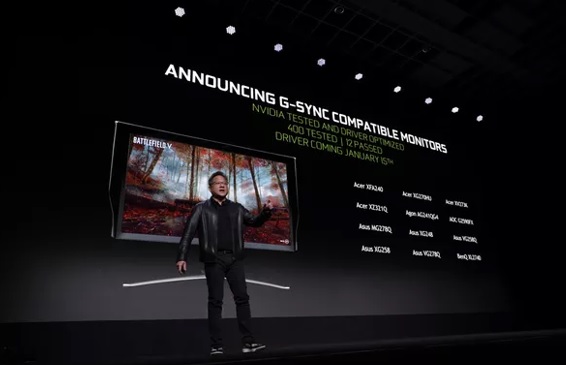 The list of G-Sync compatible monitors currently includes:
Acer XFA240.
Acer XZ321Q.
ASUS MG278Q.
ASUS XG258.
Acer XG270HU.
AOC Agon AG241QG4.
ASUS XG248.
ASUS VG278Q.
Acer XV273K.
AOC G2590FX.
ASUS VG258Q.
BenQ XL2740.
While G-Sync is proprietary technology that requires an additional hardware module, FreeSync just requires an up-to-date DisplayPort or HDMI connection for variable refresh rates. G-Sync has been possible at a driver level without the hardware module for some time- which has been demonstrated in gaming laptops over the years. Now the ability to activate G-Sync just through the driver will spread to desktop PCs too.
KitGuru Says: Today's Nvidia driver update also adds support for the RTX 2060 , so it is an important one for GeForce graphics card owners.