Today marks the launch of the Sapphire Radeon RX 480 Nitro+, combining features and a thoughtful cooler design to deliver the best value for gamers looking to upgrade to Polaris this year. The latest Nitro card comes with an improved Dual-X cooler, which allows for higher out of the box boost clocks.
We have a review of this card in the works already but for now, here is a rundown of the key specs and features. Sapphire's Nitro+ RX 480 comes clocked at 1306MHz on the core, and boosts all of the way up to 1342MHz. The new Dual-X cooling solution uses two 95mm dual-ball bearing fans, which come with an 85 percent longer life span compared to fans with sleeve bearings. On top of that, a new fan blade design allows for better airflow while being 10 percent quieter than previous versions.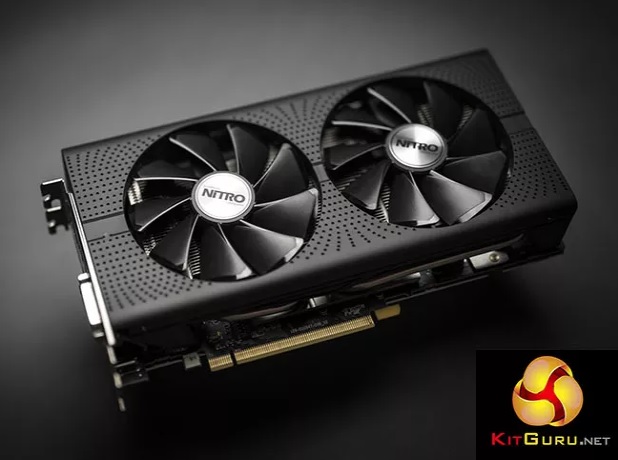 If you are looking to get in to VR this year, then you will be happy to learn that Polaris comes with some specific architecture optimizations and support for AMD's LiquidVR technology to deliver a solid experience in VR titles. According to Sapphire's own test, this card should hit around 6.3 on the Steam VR Performance benchmark, a score that was previously difficult to achieve at this price point.
Aside from that though, the RX 480 Nitro+ is also being pitched as a great card for those looking to break the 1080p barrier and jump in to 1440p gaming. While we are on the subject of higher resolution gaming, this card does come with support for HDMI 2.0b and DisplayPort 1.4.
The Nitro comes with a few other Sapphire-specific features including NITRO GLOW, which as the name suggests is a customisable RGB lighting system, Sapphire's software also allows you to monitor the health of your GPU fans.
You will be able to find the card available at various retailers shortly. For instance, right now, Overclockers UK has a pre-order listing up, showing the card priced at £249.95.
KitGuru Says: Sapphire's Nitro cards have proven to be popular in the past so it will be interesting to see how the RX 480 variant performs. Keep an eye out for our review soon.