It looks like Micron won't be the only company pushing out GDDR6 graphics memory this year as over the weekend, SK Hynix announced its own plans to introduce 8 Gigabit GDDR6 DRAM modules. SK Hynix's GDDR6 modules run at a data rate of 16Gbps, which is currently the fastest in the industry.
As part of its announcement, SK Hynix notes that a 'forthcoming high-end graphics card' will be running GDDR6 and given that AMD's Vega is going to feature HBM2, it seems that this may be alluding to Nvidia's upcoming Volta architecture. SK Hynix is planning to mass produce GDDR6 in time for a high-end graphics card release in early 2018.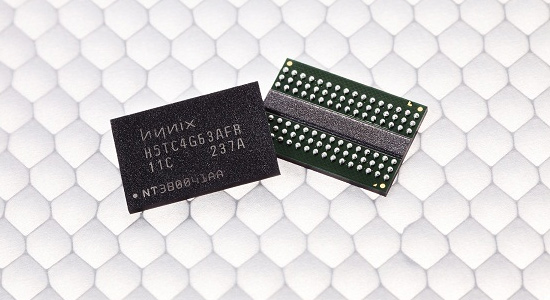 In other technical specifications, this new DRAM processes up to 768GB/s. Currently, JEDEC is still settling on the exact standard for GDDR6 but the gist is to have twice as much performance as GDDR5 at 10 percent lower power usage. Right now, SK Hynix expects GDDR6 to overtake GDDR5 and GDDR5X fairly quickly when it starts rolling out on GPUs in 2018.
"With the introduction of this industry's fastest GDDR6, SK Hynix will actively respond to high quality, high performance graphics memory solutions market" said senior vice president Jonghoon Oh, the Head of DRAM Product Development Division. "The Company would help our clients enhance their performance of high-end graphics cards" he added.
KitGuru Says: It looks like GDDR6 is right around the corner and GPU makers will have more than one vendor to choose from. Now we'll just have to wait and see what this means for the future of HBM.