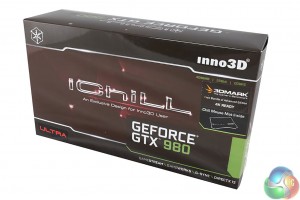 Considering what is inside, the Inno3D box artwork is spectacularly dull. Walk past this box however at your peril.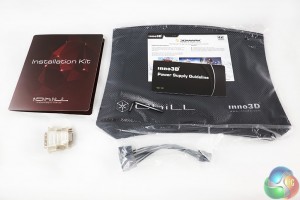 The bundle is quite tasty – there are power and video converters, alongside literature and a driver disc (ignore this and just snag the latest drivers from the Nvidia website). Finally a soft mouse mat (iChill Gaming Mouse Mat) is included – which is a pretty cool extra to include.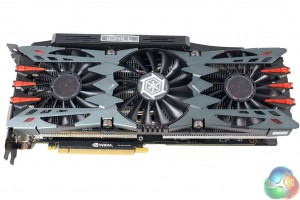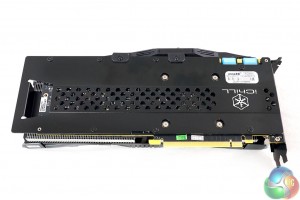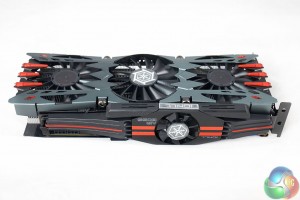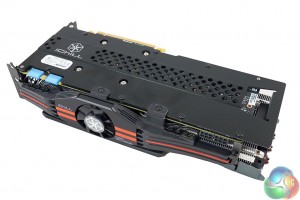 Three large fans take centerstage behind the thick (and heavy) metal cooler shroud. Inno3D call the cooler – the HerculeZ X4. The card is equipped with a vented back plate – they call this the HerculeZ Backplate II.
The cooler features A.P.C.S.- the Active Power Cooling System. We are quickly losing track of all the buzzwords already.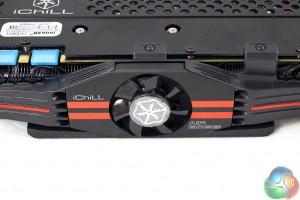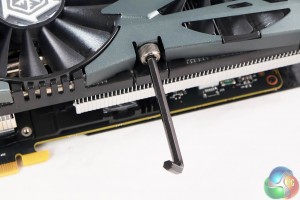 There is also a smaller 50mm fan mounted separately along the top ridge of the PCB. The main AirBoss Fan Blades have 'airflow' channels' cut into them to improve the movement of air by 20%. Inno3D include an allen key to get access to the fans for cleaning.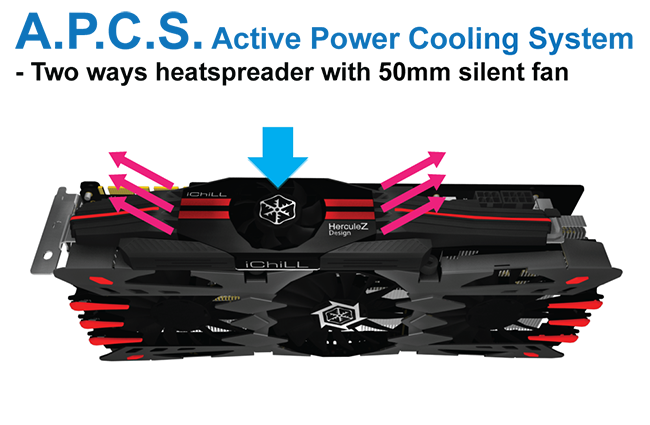 This smaller fan is said to improve cooling potential across the height of the PCB, working in tandem with the other fans. We will test cooling potential thoroughly, later in the review.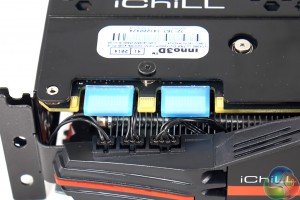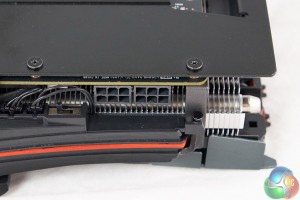 The Inno3D card is SLi capable, and takes power from two 6 pin PCIe connectors. This is particularly interesting as the MSI GTX980 Gaming 4G takes power from two 8 pin PCIe connectors.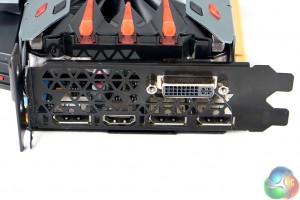 The Inno3D GTX 980 'iChill Herculez X4 Air Boss Ultra' has a single DVI connector on the back (DVI-D), alongside three full sized DisplayPort connectors and a single HDMI connector. This HDMI port will handle 4K resolutions at up to 60hz. INNO3D earn bonus points for using full sized connectors – no silly adapters needed.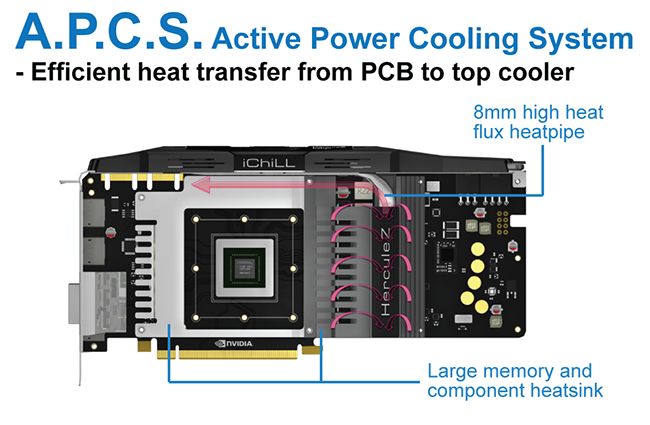 Under the cooler is a 8mm thick heatpipe, alongside a memory and VRM heatsink to cool the components.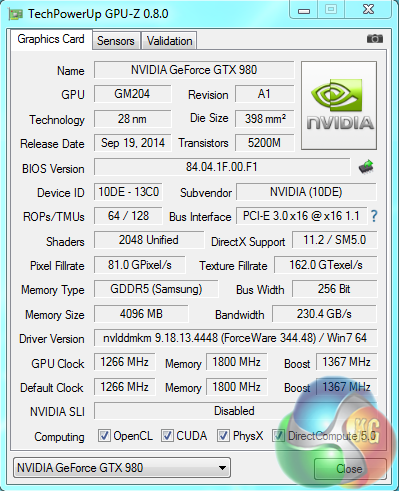 The GTX980 is built on the 28nm process. It has 2,048 Cuda Cores, 64 ROP's and 128 Texture units. The 4GB of Samsung GDDR5 is running at 1,800mhz (7.2 Gbps effective) and is connected via a 256bit memory interface. The core clock speed has been increased by INNO3D to 1,266mhz with a boost speed set at 1,367mhz.