Grid Autosport (styled as GRID Autosport) is a racing video game by Codemasters and is the sequel to 2008′s Race Driver: Grid and 2013′s Grid 2. The game was released for Microsoft Windows, PlayStation 3 and Xbox 360 on June 24, 2014. (Wikipedia).


On this page we test at 1080p and 1600p using the 'Ultra' image quality profile with 8x MSAA.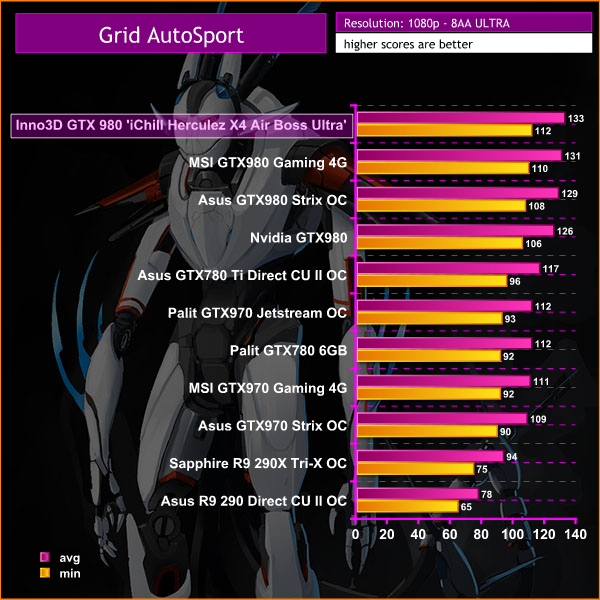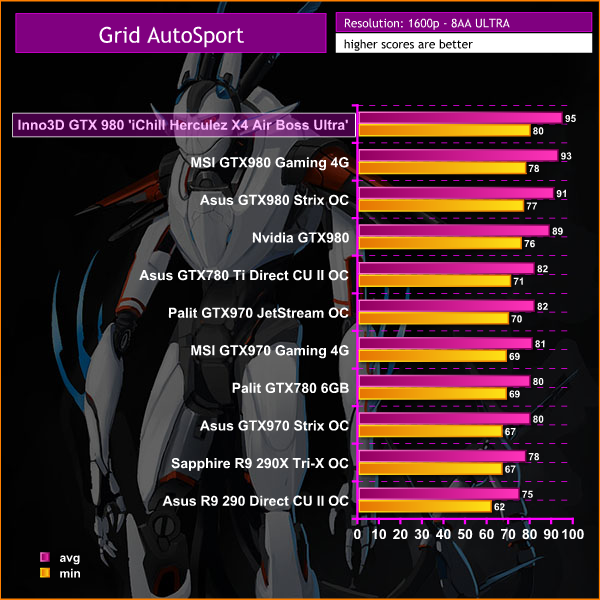 As we would expect, the Inno3D GTX 980 'iChill Herculez X4 Air Boss Ultra' takes top position at both resolutions.