Attached directly to one of the USB 3.0 ports on my motherboard, the Backup Plus gave a very good show.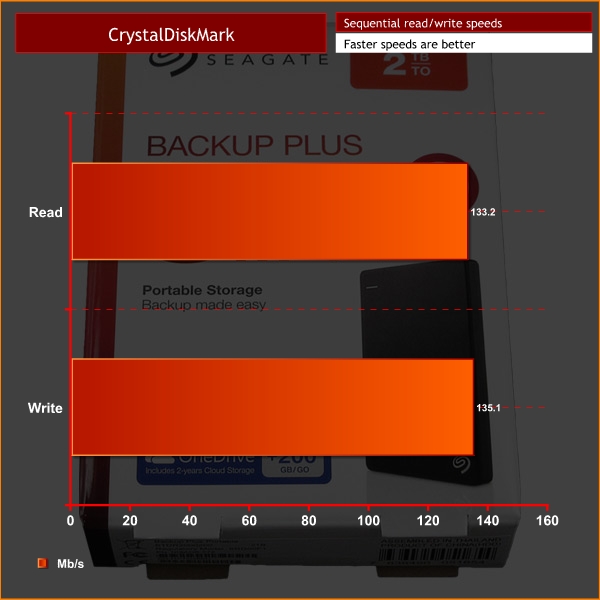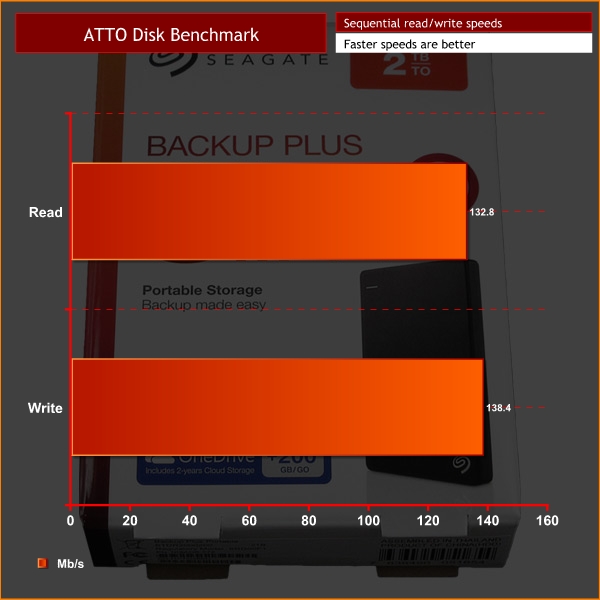 As you can see, both benchmarks have sequential read/write speeds at around the 130MB/s mark, which is very impressive indeed. The fastest write speed came from the ATTO test, giving a 138.4MB/s reading. The fastest read speed came from CrystalDiskMark, giving a 135.1MB/s reading.
These are certainly very good speeds for an external (mechanical) hard drive, and you will be hard-pressed to find better speeds within the same price region and 2.5″ form factor.