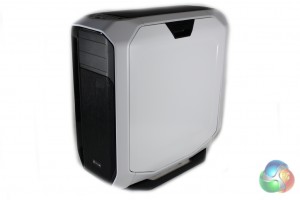 It is clear from a glance that Corsair have placed an emphasis on aesthetics when designing the Graphite 780T. In our opinion it is one of the most attractive cases they have ever produced.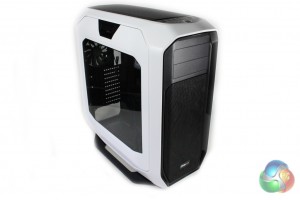 Like the original Graphite 600T, the 780T is finished predominantly in plastic with a sturdy steel chassis beneath. We have the white variant of the case, and it is also available in black and yellow hues.  The full tower form factor is immediately apparent, with the Graphite 780T measuring a substantial 637 x 288 x 602 mm.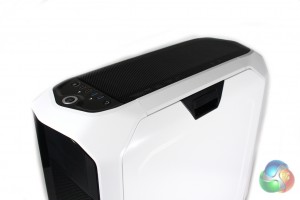 We find the front panel connections on the top of the case, consisting of two USB2.0 ports, two USB3.0 ports, and headphone and microphone jacks.  We also find the power button here, alongside a reset button and a fan controller button.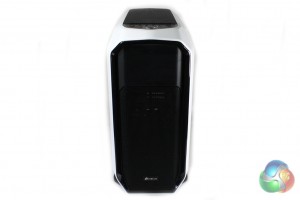 The front panel of the case is finished in black and features a large perforated mesh vent to facilitate airflow into the case.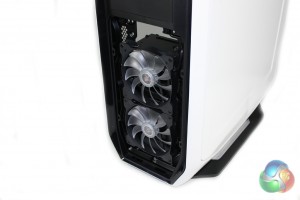 There are two 140 mm intake fans included in the front of the case which can be easily accessed by pushing the top of the vent to release it. These fans can be replaced with three 120 mm fans if required, meaning you can also fit a 360mm radiator into the front of the case.
There is also room for three 120mm fans in the roof of the case, underneath another black mesh fan vent. There are no fans included in this area, but there is plenty of room for thick water cooling radiators.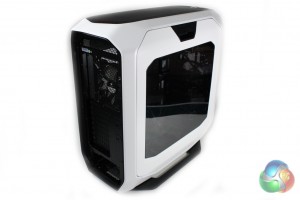 Moving around to the side of the case, there is a large acrylic side panel which will let you show off your components within. Both of the side panels are secured with latches, meaning they can be easily removed by pulling the handle at the top.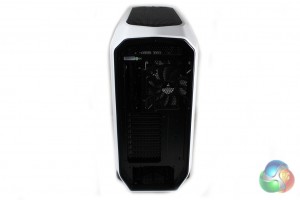 The rear of the case is a fairly standard affair, featuring nine expansion slots and a 140 mm exhaust fan. This can be replaced with a 120 mm unit if required.