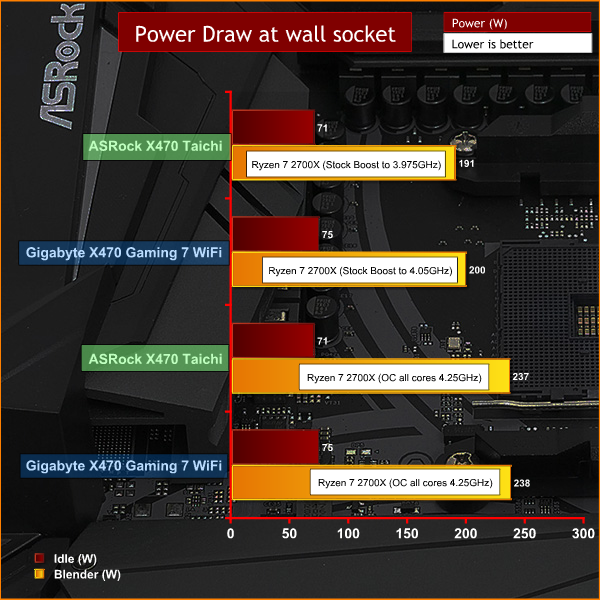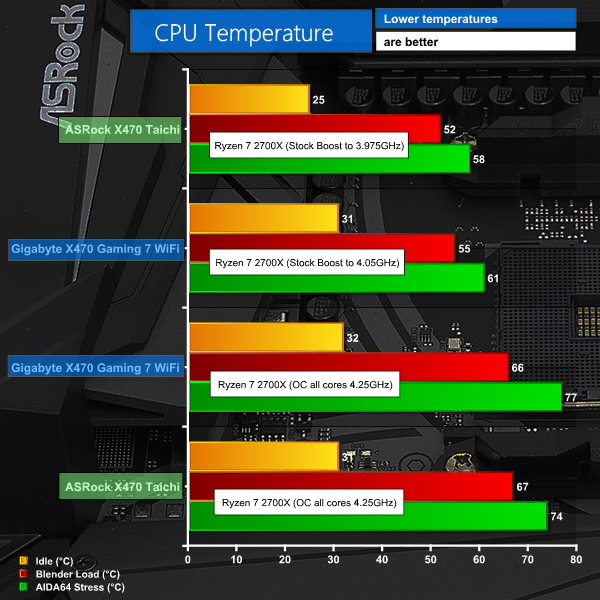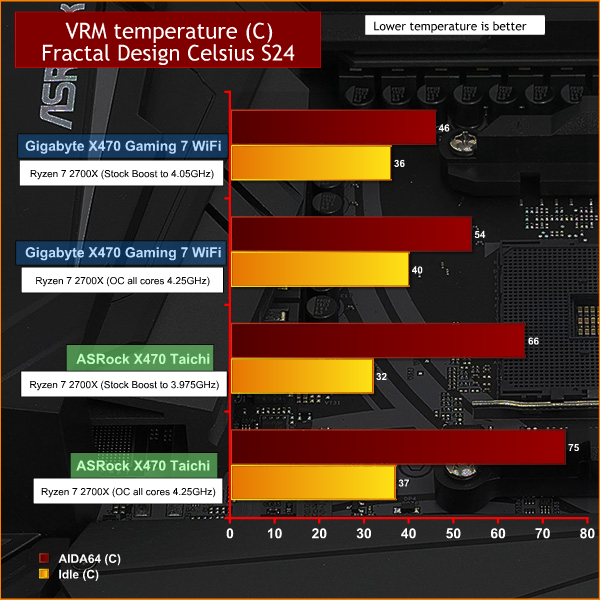 Testing overview:
At default CPU speed with XMP enabled our Ryzen 7 2700X only ran at 3.975GHz where we would expect to see 4.00GHz or 4.025GHz. Clearly that is a tiny difference in clock speed however it is under 4GHz and we prefer faster to slower.
The XMP setting in the UEFI incorrectly set our G.Skill SniperX DDR4-3400MHz to run at 3333MHz.
Overclocking to 4.25GHz with 1.4V Vcore appeared to work well however benchmark results told a different tale. In some CPU tests the extra clock speed paid dividends but in games test we saw frame rates dip for no apparent reason. Unless you have a specific software application in mind that you can test repeatedly (such as Cinebench) we suggest you avoid overclocking with the ASRock X470 Taichi.