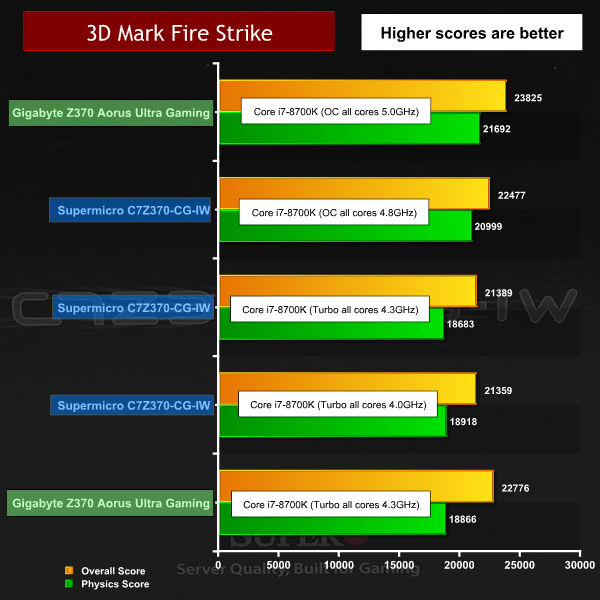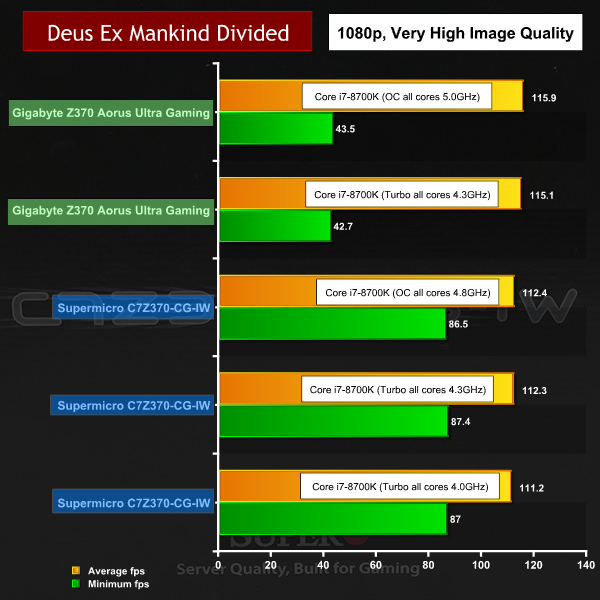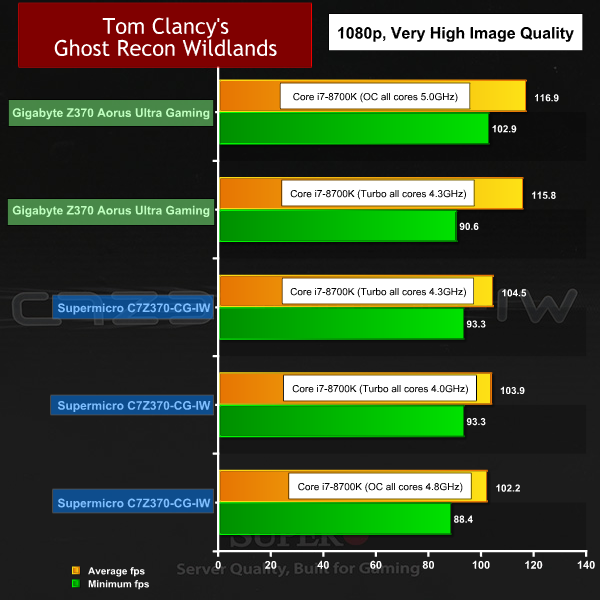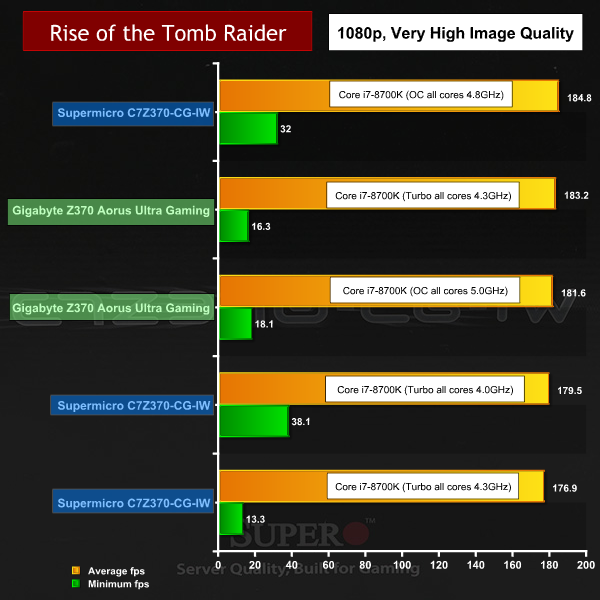 Performance and Overclocking overview
The SuperO board ran the CPU at slower clock speeds than the Gigabyte and had lower performance as a consequence, however the margin was quite slender. This was the first time we have seen a Core i7-8700K throttled to 4.0GHz and its performance was barely slower than 4.3GHz.
It was a similar story with overclocking where the 4.8GHz of the SuperO was clearly slower than the 5.0GHz achieved with the Gigabyte however the differences are only apparent in the rest results and cannot be distinguished by eye.