Micron claims it has eliminated the need for network video recorders after the company has announced it is launching the world's first industrial-grade microSD card for cloud-managed video surveillance.
The Micron i300 1TB microSDXC UHS-I was unveiled by the company which is said to be the world's highest-capacity industrial microSD card and addresses the edge storage needs of the video surveillance and other industrial markets. The new i300 1TB microSD card is based on the Micron's innovative 96-layer 3D qual-level NAND technology to provide cheaper in-camera primary storage.
VSaaS systems are increasingly integrating artificial intelligence-based and higher-resolution cameras that require more storage at the edge. The i300 microSD card allows users of video surveillance systems to capture more than three months of high-quality video footage and store the footage on the device and at the edge.
"Micron's i300 industrial-grade microSD cards for edge storage open the possibility for a broad range of video surveillance as a service deployments that no longer require local network video recorders," said Amit Gattani, senior director of Segment Marketing in Micron's Embedded Business Unit. "Micron's 96-layer 3D QLC NAND is instrumental in helping us deliver 1TB of storage in a microSD form factor and at a breakthrough price point to accelerate edge storage and cloud-based service models."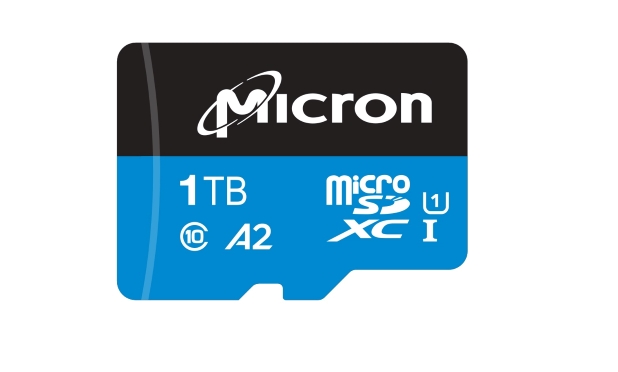 Microns industrial-grade microSD storage devices are designed to withstand harsh environments in which security surveillance systems are deployed. The Micron i300 microSDXC card is designed to minimise frame drops in a 24/7 recording environment. The technology offers twice the reliability of HDD's with its 2 million-hour MMTF. In addition, the card features a smart tool to monitor the health of devices and warn users of potential errors or failure.
The Micron i300 microSDXC UHS-I card is available in capacities ranging from 128 GB up to 1 TB and is available to order now. Additional information on the Micron i300 1TB microSDXC UHS-I card, including product availability and specifications, is available on the official Micron product page.
Discuss on our Facebook page HERE.
KitGuru says: The new i300 industrial microSD card from Micron offers video surveillance users enough capacity to store data on the device, rather than relying on network storage which could be compromised by network issues and downtime.