We've been hearing a lot about DDR5 memory in recent months, with several companies giving sneak peeks at what's to come. GeIL appears to be the fastest to market though, with the first DDR5 memory modules now available on Amazon. 
GeIL announced its next-generation DDR5 memory back in May, even promising a high-end kit with 7200MHz speeds. Polaris RGB Gaming Memory is now shipping in kits with up to 64GB capacity, and up to 5600MHz speeds, with faster and higher capacity kits to come later down the line. For instance, we already know that up to 128GB memory kits are planned.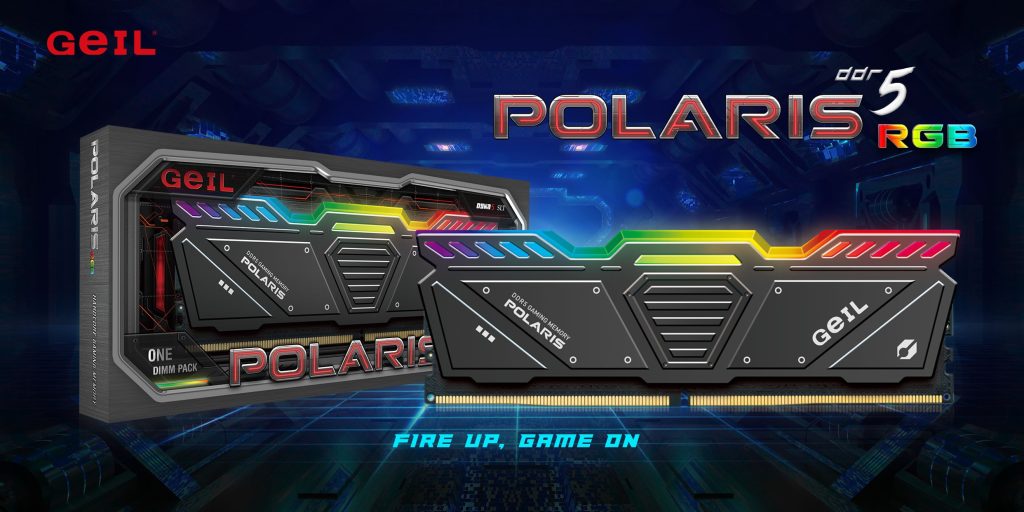 The DDR5 memory specification starts at 4800MHz at CL40, but overclocked memory is being worked on, including 6000MHz CL32, 6400MHz CL32, 6800MHz CL36 and 7200MHz CL36 kits, all available with and without RGB depending on preference. For this initial launch, GeIL is launching Polaris RGB DDR5 memory ranging from 4800MHz to 5600MHz, with CAS latency ranging from CL34 to CL40.
As the first set of DDR5 memory modules on the market, these are pricey. Currently, GeIL Polaris RGB DDR5 memory is available in a 32GB kit, selling for $349.99 on Amazon. The first motherboards to support DDR5 memory should be available in Q4 2021, following the launch of Intel 12th Gen Core "Alder Lake" processors.
Discuss on our Facebook page, HERE.
KitGuru Says: DDR5 memory is officially available and we expect to see more memory makers shipping kits in the weeks to come.