Just several months ago Asustek Computer started to use a special LGA2011-3 socket on its mainboards based on the Intel X99 core-logic in a bid to enhance overclocking potential of Intel Core i7 "Haswell-E" processors. Earlier this year Gigabyte Technology also started to equip its X99 "Champion" mainboards with custom sockets. Now, Asrock is following its competitors.
Asrock, one of the world's largest makers of mainboards, will equip its motherboards with a special LGA2011-3 socket with additional pins that improve overclocking capabilities of Intel's latest high-end desktop microprocessors, reports ComputerBase.de. The so-called O.C. socket utilizes pins only used during development as well as various testing procedure by Intel itself. The pins are not active on commercial products.
Exact capabilities of Asrock's O.C. socket are unknown, but given the fact that the number of unused pins is limited and their designation is known to mainboard manufacturers, it should be pretty similar to the one used by Asustek. The latter's LGA2011-3 O.C. sockets feature extra pins that allow to increase core voltage (Vcore) to 2.1V – 2.2V, up from 1.2V. The tangible increase of Vcore enables overclockers to boost frequencies of Intel Core i7-5800-/5900-series "Haswell-E" central processing units more significantly than on motherboards with regular sockets.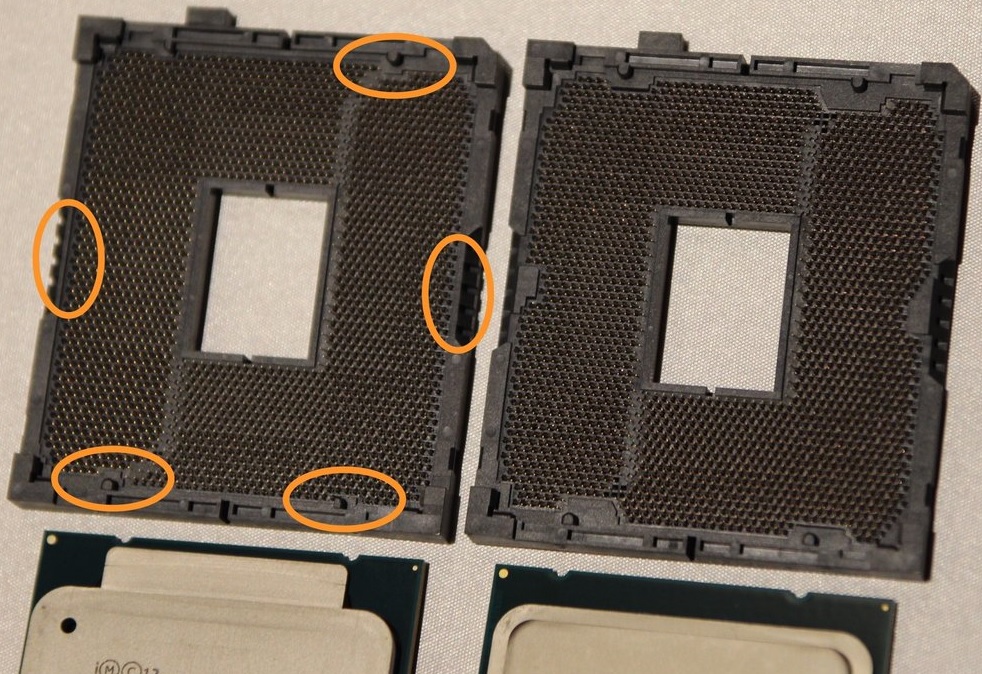 Keeping in mind that Asrock once was a subsidiary of Asustek, it is possible that it licensed the O.C. socket from the world's largest maker of mainboards.
Since at present three out of five makers of mainboards for enthusiasts use custom LGA2011-3 sockets, it is highly likely that the remaining two – EVGA and MicroStar International (MSI) – will follow them soon with their own O.C. sockets.
Discuss on our Facebook page, HERE.
KitGuru Says: While it is cool to have a feature like O.C. socket on your motherboard, it should be noted that very few people will actually increase voltages of Intel Core i7 Extreme microprocessors to 2V or higher since chances to damage chips increase dramatically. As a result, extreme overclocking capabilities on "regular" mainboards seem to be a marketing gimmick rather than a useful feature.