Perhaps, A-series accelerated processing units (APUs) from Advanced Micro Devices do not offer extreme levels of performance, but since AMD does not really update its top-of-the-range FX-series products, many of its fans turn their heads to the hybrid Fusion chips that feature both x86 and graphics processing engines. In a bid to enable truly high-end gaming desktops based on AMD A-series APUs, Asustek on Thursday unveiled its new ROG mainboard with the FM2+ socket.
Asustek's Crossblade Ranger is the first FM2+ motherboard that belongs to the Republic of Gamers series of products designed for gamers and performance enthusiasts. The ROG Crossblade Ranger mainboard based on AMD A88X core-logic supports all current and future A-series "Kaveri" accelerated processing units. The platform comes with four DIMM slots, two PCI Express 3.0 x8 slots, one PCI Express 2.0 x16 slot, eight Serial ATA-6Gb/s ports, six USB 3.0 ports and so on.
Like all ROG motherboards, the Crossblade Ranger features Intel Gigabit Ethernet controller with GameFirst III and LANGuard technologies (the network-optimization software assigns top priority to game-data packets, ensuring lowest latency), SupremeFX 2014 audio, auto tuning technology that automatically tunes AMD's APUs as well as extensive overclocking capabilities. Unlike ROG platforms for Intel Core i-series processors, the ROG Crossblade Ranger does not feature premium ROG advantages in a bid to maintain more or less affordable cost.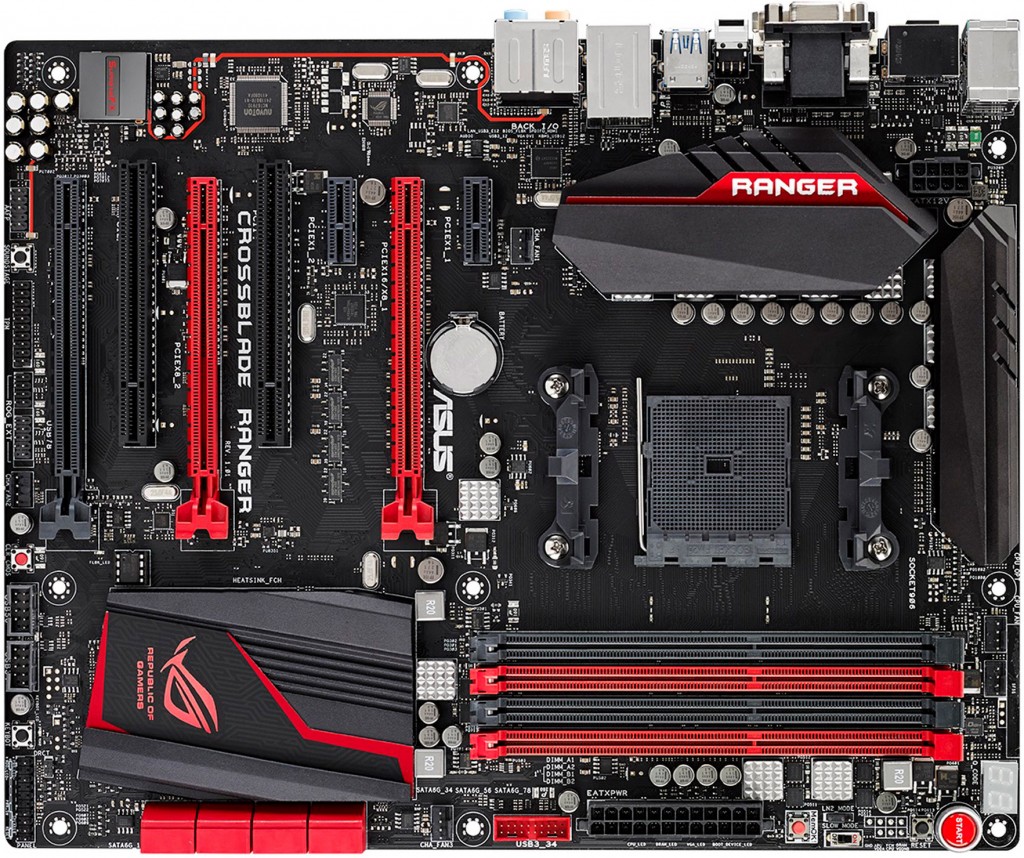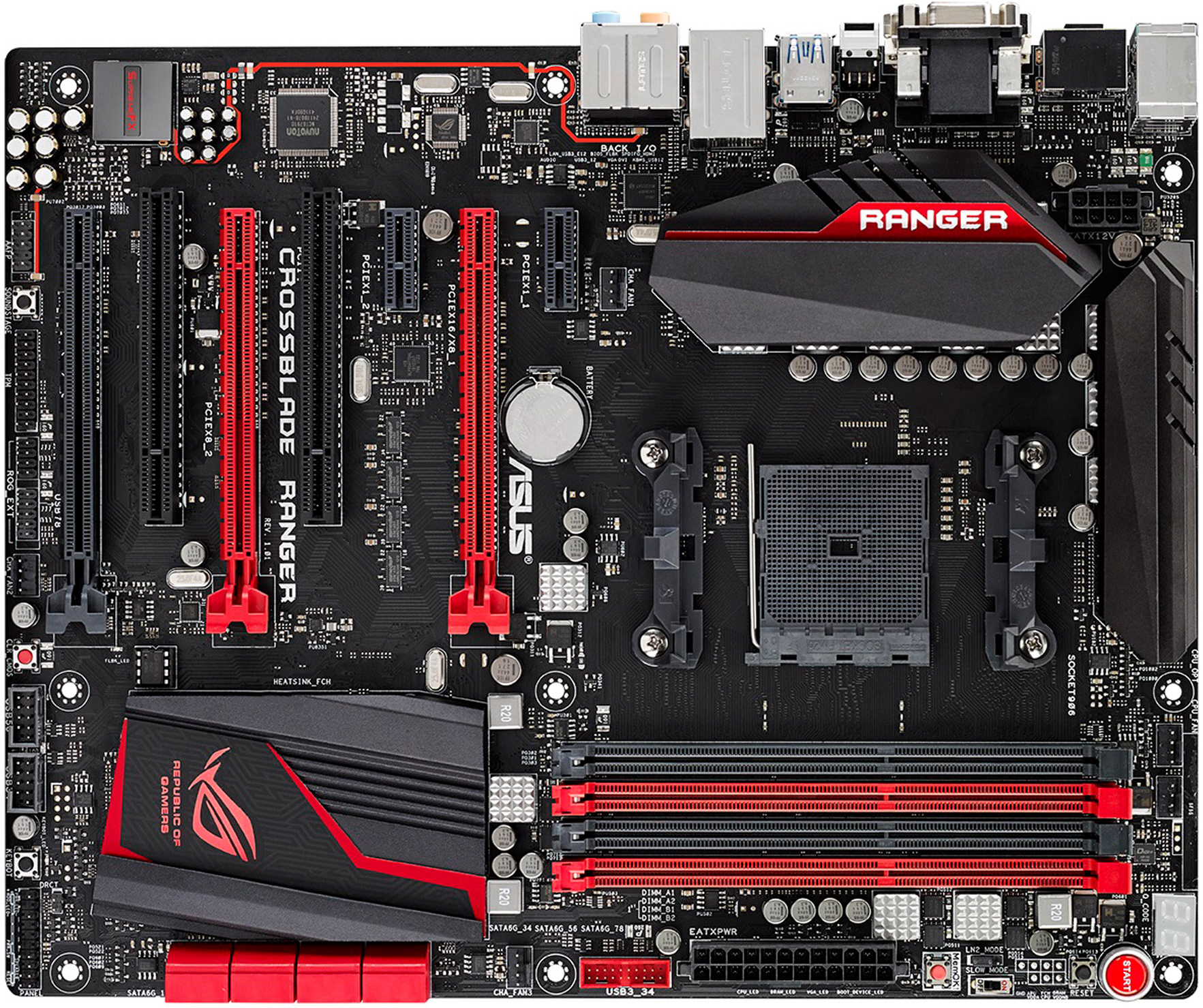 While systems powered by the Asus ROG Crossblade Ranger will hardly become true performance champs, especially keeping in mind overclocking potential of the Kaveri chip, they may offer decent performance for numerous use cases, including gaming.
The Asus ROG Crossblade Ranger comes with a ROG mouse mat free of charge. Pricing of the mainboard is unknown, but do not expect it to be too high.
Discuss on our Facebook page, HERE.
KitGuru Says: In fact, the main peculiarity about Asus ROG Crossblade Ranger is its price. If the price is too high, then not a lot of people or system makers will get the product, keeping in mind that the A10-7800K "Kaveri" is considerably slower than Intel's Core i5 and Core i7 parts. But if the price is affordable, the mainboard could become a popular solution because of its quality and durability.