MicroStar International on Wednesday said that an overclocker had managed to set a new clock-speed record for DDR4 memory using the company's flagship MSI Z170A XPower Gaming Titanium mainboard. The achievement underlines that both the new motherboard and Intel Corp.'s new "Skylake" microprocessors are excellent overclockers when it comes to DRAM.
Toppc, a well-known overclocker who works with MSI, managed to push clock-rate of two Adata XPG 4GB PC4-17100 (2133MHz) memory modules in dual-channel mode to whopping 4605.8MHz on an MSI Z170A XPower Gaming Titanium platform and an engineering sample of Intel Core i7-6700K processor. To make the system run more or less stably, the overclocker disabled two x86 cores as well as the Hyper-Threading technology and downclocked the CPU to 891.41MHz. The microprocessor voltage was increased to 1.416V and the chip was most likely cooled-down using liquid nitrogen.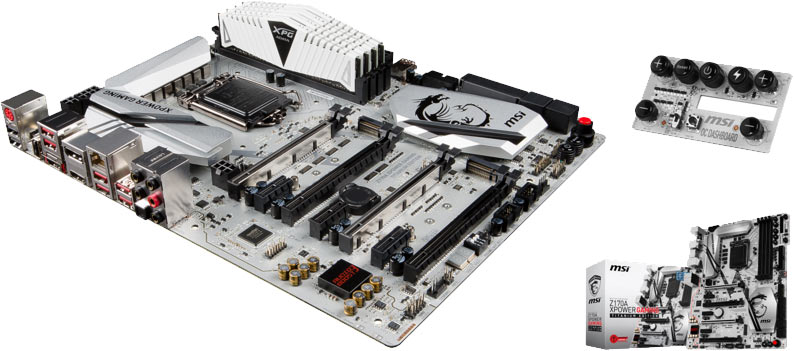 According to MSI, the Z170A XPower Gaming Titanium motherboard features a special DDR4 Boost technology that uses fully isolated circuitry to ensure "memory signals stay pure for maximum performance and stability."
While it is evident that to overclock memory modules to 4.6GHz it was necessary to downclock the processor to 891MHz, which means that the system became unusable, it is still noteworthy that the chip could run two DDR4 DRAM in dual-channel mode. Typically, records are set in single-channel mode.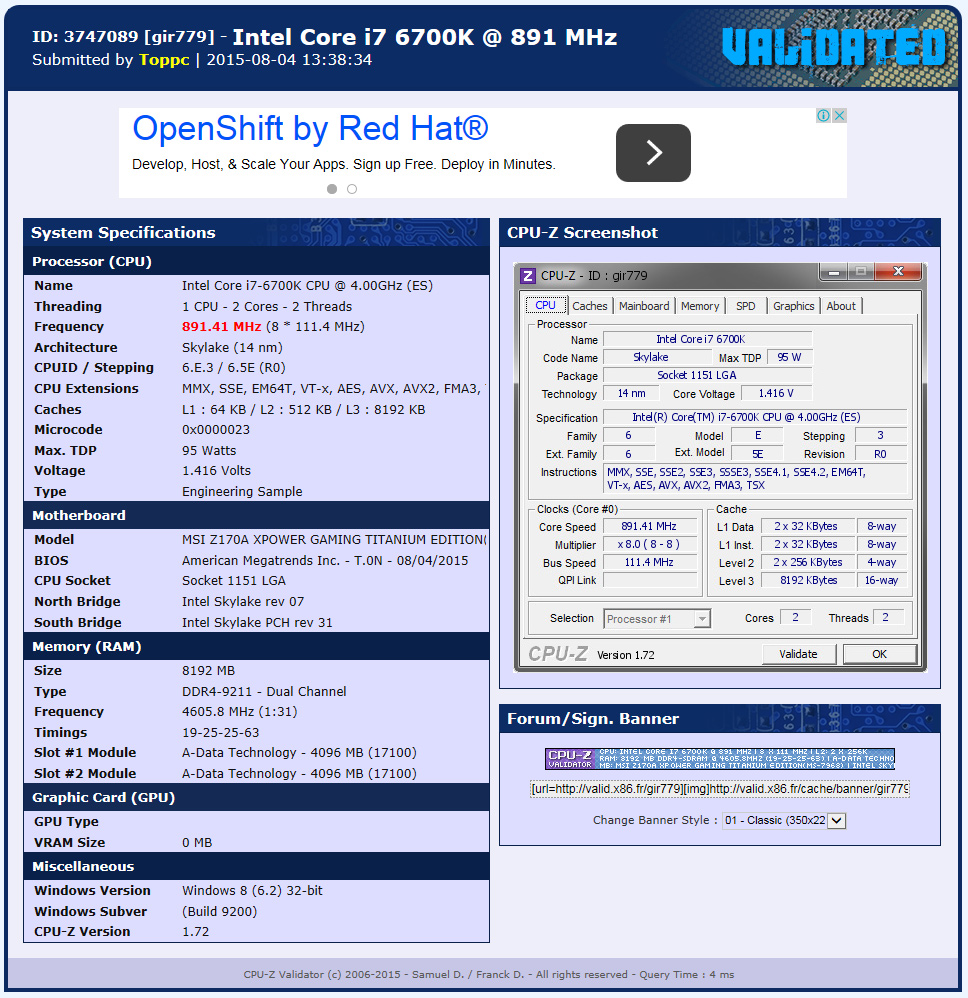 The MSI Z170A XPower Gaming Titanium is available at select retailers.
Discuss on our Facebook page, HERE.
KitGuru Says: 4.60GHz DDR4 dual-channel memory provides 73.6GB/s bandwidth, which is a massive overkill for a contemporary quad-core processor. Nonetheless, the new record shows that Intel's new CPUs can handle ultra-fast memory, which is a good news for those, who want to have maximum possible performance.