With X570 and B550 motherboards available, AMD's A520 entry-level motherboards are the only ones missing in its portfolio. If the rumours are true, the situation might change this week, with the launch of the A520 motherboards on August 18th.
AMD 400 series, X570, and B550 platforms have been the go-to solution for anyone building a new AMD Ryzen system, but some of them are quite expensive. To counter this, A520 motherboards are due to arrive this month, with the first ASUS, ASRock and MSI A520 motherboards leaking this week.
A listing for the Asus A520M-K has been spotted on Newegg (via Wccftech), giving us a glimpse at what AMD's latest motherboard platform will be capable of. Unlike the other 500 series motherboards, the A520 chipset won't support PCI Gen4 storage devices, CPU overclock, and x16 PCIe Gen3 graphics cards. However, they will support Ryzen 3000 processors and APUs, RAM speeds of up to 4600MHz and PCIe Gen3 storage devices.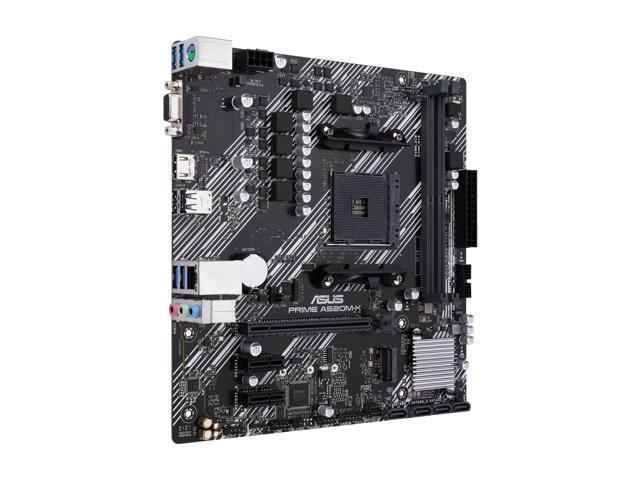 ASRock has also been working on A520 motherboards, as we learned via Videocardz. ASRock's A520 motherboard lineup includes the mATX ASRock A520M Pro4 and the Mini-ITX ASRock A520M ITX/AC. The ASRock A520M Pro4 has more connectivity options and DIMM, compared to the ASRock A520M ITX/AC, but lacks the built-in Wi-Fi and has an inferior phase power delivery (6<8). Unlike the Asus motherboard, these two come with heatsinks for the VRM and M.2 SSDs.
Lastly, we have MSI's lineup with 4 motherboards, as reported by HardwareTimes. Starting with what seems to be the MSI's "flagship" A520 motherboard, the mATX MSI MAG A520M Vector WiFI has VRM and M.2 SSD heatsinks, built-in WiFi, and a variety of connectivity ports. Then there are the MSI Pro series motherboards; A520M Pro, A520M-A Pro, and A520M Pro-C Dash. The three of them are mATX motherboards with M.2 heatsinks and the typical set of connectivity options, including USB 3.2 ports, HDMI ports, audio-in/out jacks, and M.2 storage support.
Discuss on our Facebook page, HERE.
KitGuru says: A520 is arriving pretty late into the Ryzen 3000 CPU lifecycle, but there may well still be a market for a cheap entry-point to AMD's latest set of CPU technologies. Are any of you thinking about building a rig based on an A520 motherboard?