Besides Gigabyte, it looks like Asus is also working on new fanless X570 motherboards. New ROG Crosshair and ROG Strix fanless X570 motherboards are expected some time during Q3 2021. 
When the first X570S motherboards were spotted, there were two major claims about them. Some thought they were linked to the Zen3+, while others stated that the "S" stands for silent and that they were fanless. The latter theory turned out to be the correct one. We've already heard rumours about Gigabyte and MSI fanless X570 motherboards and now, Asus has joined that growing list.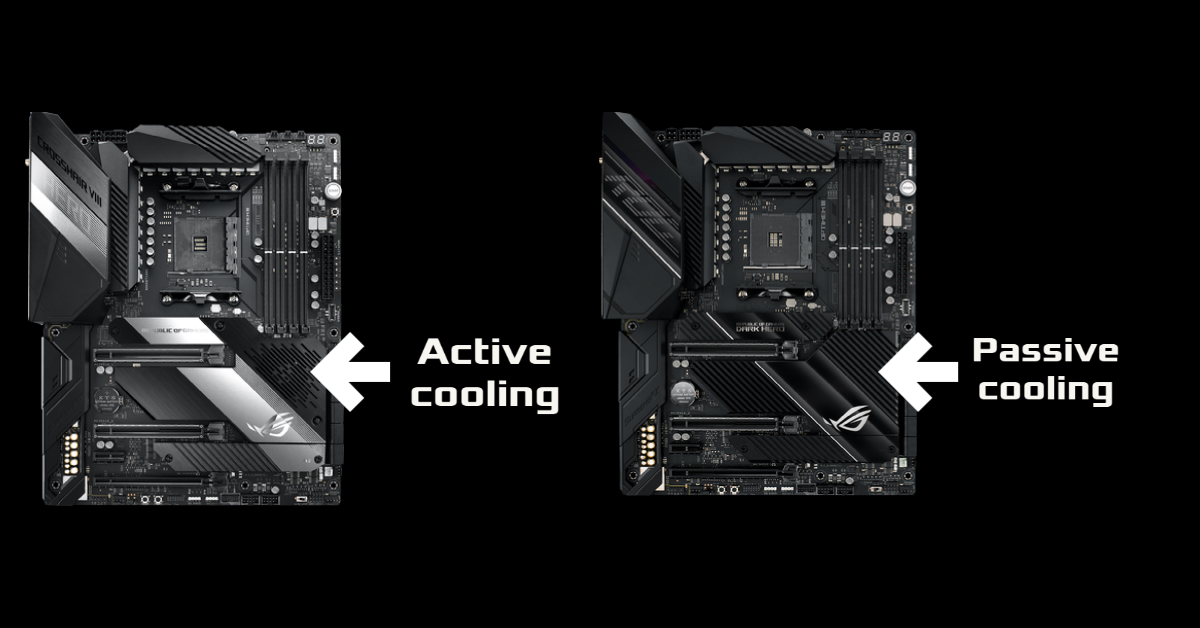 Image credit: Reddit
On Reddit, Asus shared that they are releasing new fanless motherboards like the Asus ROG Crosshair VIII Dark Hero in Q3 2021. Moreover, the company also made a post on Twitter about its new fanless motherboards, suggesting that there will be two new models: a ROG Crosshair VIII motherboard and a ROG Strix motherboard.
Asus isn't the only company with a fanless X570 motherboard available. Earlier this year, Gigabyte went fanless with its own X570 Aorus Extreme motherboard.
KitGuru says: Do you own an X570 motherboard? Is the chipset fan noticeable when spinning? Is it worth buying a passive-cooled X570 motherboard over an active-cooled one?