Thunderbolt 3 is the holy grail of USB connections. Using type-C as it's base, it's reversible, can deliver as much as 100 watts of power and it can throughput data at a blistering 40Gbps, making it twice as fast as Thunderbolt 2 and far faster than standard USB 3.0 connections. Those wanting to take advantage of this port phenomenon now have additional options to do so, as Gigabyte has updated a number of its gaming motherboards to support the technology.
The motherboards in question are all from the Gigabyte GA-Z170X range. They are the G1, GT and 7 versions, all of which were likely to be upgraded to the new standard at some point, as they all came with the necessary USB Type-C connectors, as well as the Intel Thunderbolt 3 controller on board when they shipped. However now that the boards have all received Intel's certification, the update can be rolled out and performance for those using the ports can be massively increased.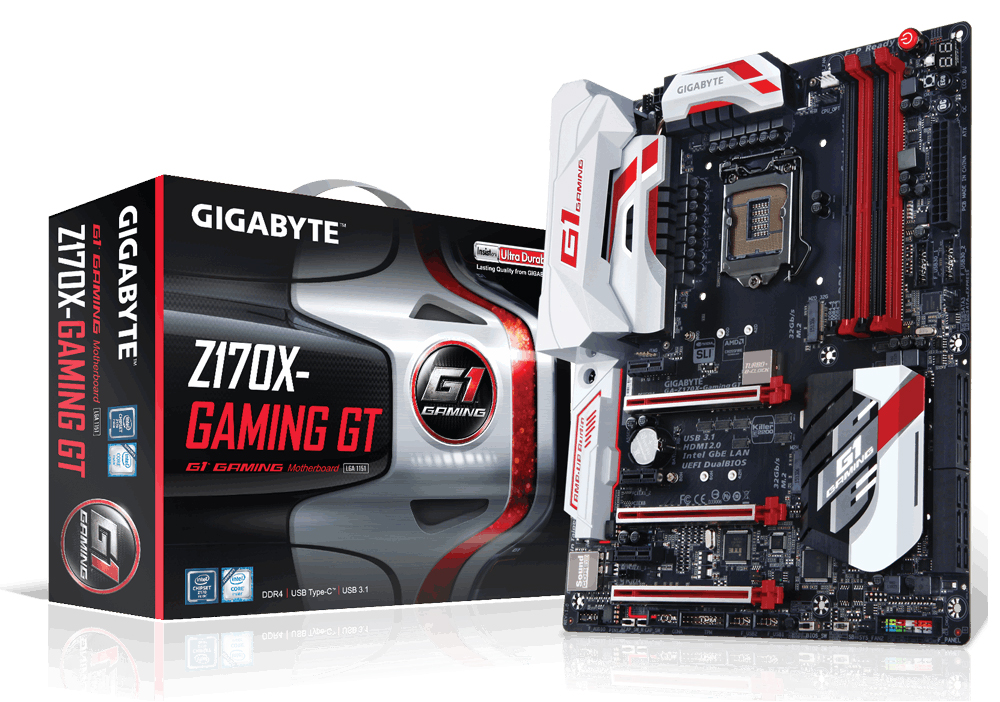 With the additional bandwidth, the port should be capable of outputting video two two additional 4K monitors if the user wishes (even as high as 60 frames per second) and can charge devices with its much heftier power output (thanks Toms).
The download for the updated motherboard firmware is available on the official Gigabyte website, though there are specific versions for each of the boards, so make sure you download the correct file as and when you look to apply it.
The boards' other features including an onboard Killer E2400 gaming ethernet port, support for up to three way Xfire (two-way SLI), PCIExpress metal shielding, replaceable audio OP-AMP options and various LED options on and around the board and its backing plate.
Discuss on our Facebook page, HERE.
KitGuru Says: Do any of you have one of these Gigabyte boards? If so, will you be doing the update to Thunderbolt 3?