Z87 saw cost-effective gaming-calibre motherboards take the limelight. All of the big vendors released at least one product that provided gaming-orientated features in a cost-effective package. Asus SKU of choice was the successful Hero – a board which ticked many of the boxes and did so with an efficient price tag. The motherboard market is fierce so Asus welcomes back its Hero for Z97 and adds an even more aggressively priced variant to its Republic of Gamers (ROG) arsenal – the Maximus VII Ranger.
The gaming motherboard market is a tough one to crack. A typical user demands multi-GPU support, an enhanced audio system, fast networking connectivity, and an eye-catching design. But then there's also the challenge of bringing the motherboard in at a price point which doesn't eat into a gamer's graphics card budget.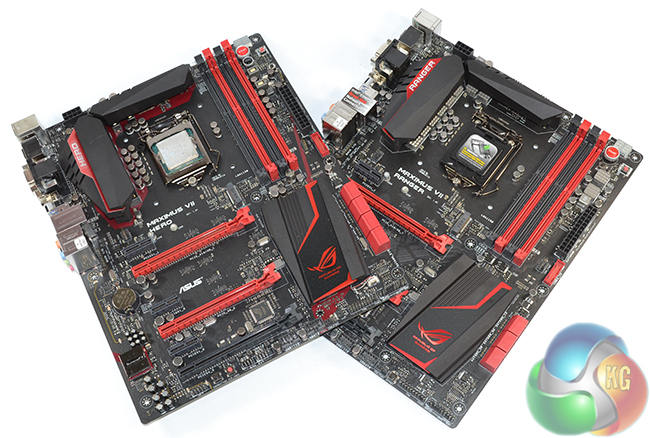 Asus' Hero SKU did the company well for Z87 so it's no surprise to see it returning for the updated 9-series chipset. An attractive design, solid expansion options, a beefed-up audio system, and a clear gaming backbone are just some of the features offered by the Maximus VII Hero.
And then comes the lower-priced sibling – Asus' Maximus VII Ranger. Cutting down on the number of add-on components, Asus is able to sell the Maximus VII Ranger at less than £130. That's a price point that will have gamers licking their lips when they see the red and black colour scheme, SupremeFX audio system, ROG UEFI, and GameFirst networking software.
We put both ROG boards through their paces and see if performance numbers can match the tempting specification sheets and lip-licking appearances.
Features:
Intel Ethernet with LANGuard and GameFirst III.
SupremeFX 2014 Audio.
Sonic Radar II.
KeyBot + TrueVolt USB.
USB UEFI BIOS and Secure Erase.
ROG red and black colour scheme.