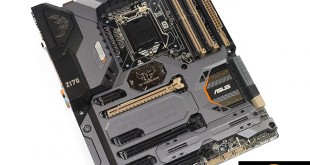 Asus' TUF series of motherboards takes a different approach towards the market when compared to the gaming, overclocking, and 'standard' line-ups each vendors has in its product catalogue. Built primarily for reliable stability through enhanced thermal management and validated industrial design, can the Sabertooth Z170 Mark 1 live up to its 'TUF' series branding?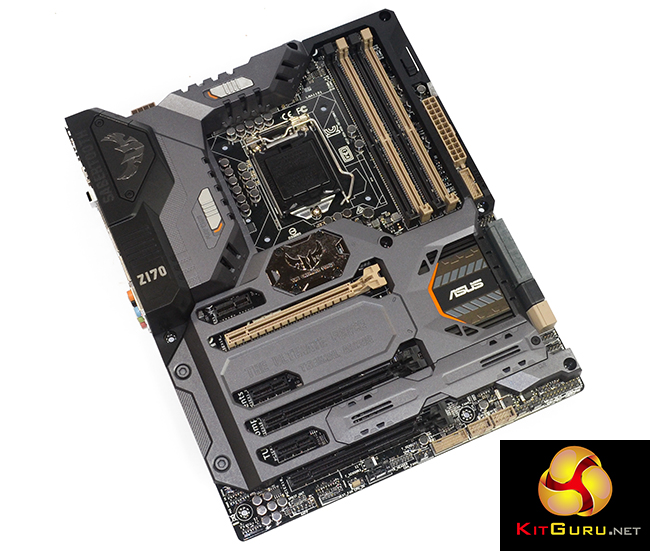 With the Sabertooth Z170 Mark 1, Asus deploys many of the features that one would expect to see from an almost £200 motherboard. There's support for up to 3-card CrossFire and 2-card SLI. PCIe storage capabilities can be accessed via SATA-Express and M.2 connectors. A strong audio solution is found alongside a pair of Gigabit Ethernet ports. And there's support for up to 64GB of DDR4 operating near to 4GHz.
But the main event is undoubtedly the motherboard's unique approach to industrial design. With fine-grained thermal management being one of the primary drivers for Asus' reliability target, the board sports the Thermal Armor covering that we have come to associate with Sabertooth motherboards. Thermal segregation and active fan mounts are key features of Thermal Armor.
Does the Asus Sabertooth Z170 Mark 1 have the correct recipe to tempt consumers and power users who desire a high-end motherboard for their Skylake-based system?
Features:
USB 3.1 onboard: One Type-A port plus a reversible Type-C port
Thermal Armor with Flow Valve – Strengthen your ability. Totally boosted airflow.
TUF Fortifier – Damage Protection and Improved Cooling
TUF Detective 2 – system information at your fingertips
TUF ICe & Thermal Radar 2 – Total cooling system
Dust Defenders – Repel the Dust, Expand the Lifespan
TUF Components [TUF 10K Ti-Caps, TUF Alloy Chokes & MOSFETs; Certified by Military-standard