One of the big issues privacy campaigners and some ministers had with the 'Snooper's Charter' or as it was officially termed, the Draft Communications Data Bill, was that it would have made it mandatory for ISPs to record their customer's online actions for up to 12 months. While that was shot down when Nick Clegg dropped his support in 2013, that clause is back, with the Draft Investigatory Powers Bill set to be unveiled today, expected to have that very same clause in it.
Home secretary Theresa May, who pushed for that surveillance measure in the original bill, has gunned for it ever since it was shot down, stating soon after the Conservatives returned to power that she wanted ISPs move involved in the policing process. This bill has also received the backing of several police forces and David Cameron, who called the Investigatory Powers Bill one of the most important pieces of legislation of his government, as per the BBC.
However organisations like the European Court of Human Rights have ruled that mass data retention without suspicion is in breach of human rights. Home grown bodies like the Open Rights Group too have called for such powers to not come to pass, highlighting that there is a huge potential for abuse when evidence is collected before suspicion.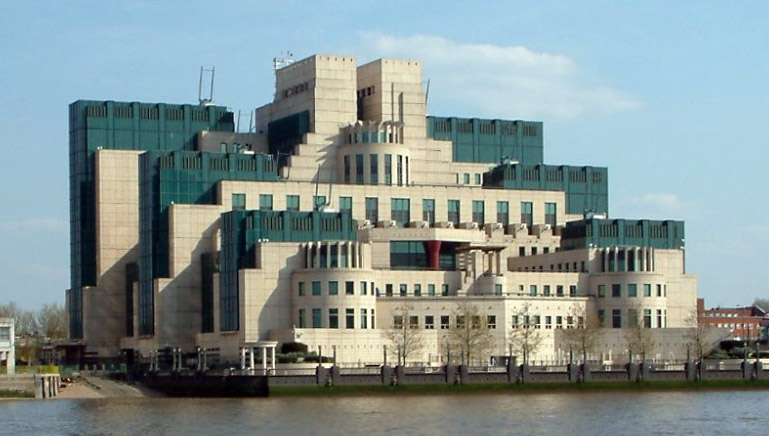 British intelligence agencies have been on a pro-PR run lately, trying to assuage any concerns about their activities. Source: Wikimedia
Backing ministers and police however have said that safeguards would be in place, preventing misuse of the data. They also highlighted that only the sites that people visit will be recorded, not the content they access on them. For that it will be able to contact those site owners to receive more information if required.
Of course any time data on anything is stored somewhere, there is also the danger that someone other than those intended will access it. Hacks at major companies over the past year would suggest that no data is 100 per cent safe. However to combat anyone thinking of looking at the data held by ISPs without due process, Theresa May plans to introduce a new law alongside the bill, which would give a two year prison sentence to anyone found accessing the data without lawful authority.
The Investigatory Powers Bill will be unveiled later today and will be debated in both Houses or Parliament before being voted on whether to bring it into practice in 2016.
Discuss on our Facebook page, HERE.
KitGuru Says: It seems so naive to assume that anyone performing any actions worth tracking won't be using plenty of obfuscating technologies to make the recording of data at the ISP level largely useless.