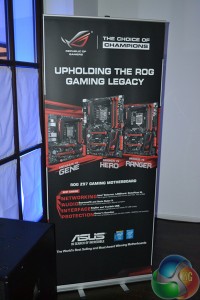 Asus Republic of Gamers Series motherboards
Let's start off with Asus' upcoming ROG motherboards based on the 'future Intel chipset'.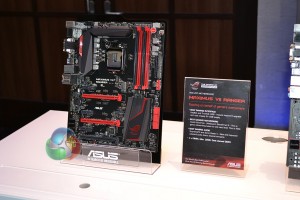 First up is the newest SKU to be added into Asus' ROG line-up; the Maximus VII Ranger. Following on from the success of the Maximus VI Hero that was introduced with Intel's Z87 chipset, the Maximus VII Ranger targets gamers who cannot afford or justify a high-cost motherboard.
Retaining many of the gaming-orientated ROG features, the Maximus VII Ranger is likely to be around £20-40 cheaper than the Hero's price point. The biggest differences between each board are a toned-down power delivery system and fewer SATA ports for the Ranger.
Another difference comes in the form of the omission of the lighting scheme found on the Maximus VII Hero.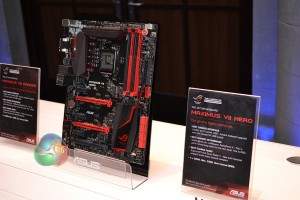 Next up is the Maximus VII Hero. Under the current Maximus VI series of motherboards, the Hero SKU has been hitting hard in the gaming market for almost a year. The board has even found its way into KitGuru's graphics card test rig.
Key features for the Maximus VII Hero include support for multi-VGA configurations, gaming-orientated components, and a unique red light scheme.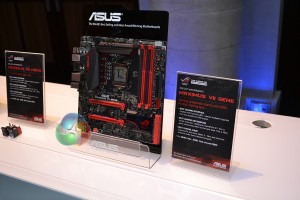 Forming the mATX component of Asus' ROG series, the Maximus VII Gene maintains the gaming features that make ROG boards desirable to gamers and enthusiasts.
Optimised for multi-VGA operation in an mATX form factor, the Maximus VII Gene also features eight SATA ports and 5V supply for USB headphones.