It looks like we officially have a new competitor in the motherboard space as today, NZXT has announced its first motherboard ever. It's called the N7 Z370 and while it isn't Mass Effect themed, it is an extremely clean, stealthy board with plenty of features to keep system builders happy.
All of the essentials are included, the board has a built-in digital fan controller, integrated RGB lighting channels and an all-metal motherboard cover that creates a seamless backdrop for your components. All of the usual board headers have been pushed to the edges of the motherboard, making it easier for you to keep cables out of sight.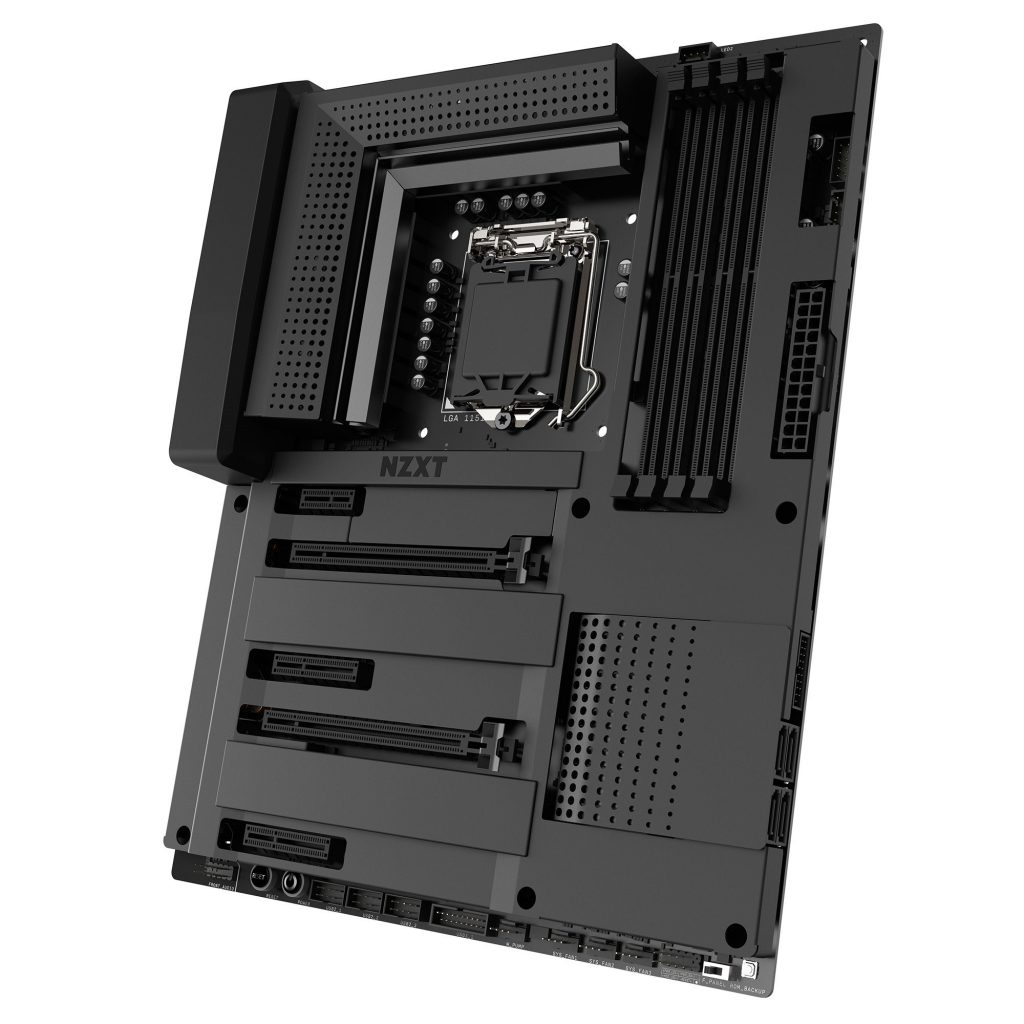 As NZXT's founder and CEO, Johnny Hou puts it, the company wanted to "make building easier and more enjoyable, with the N7 as the cornerstone for this new experience". The motherboard layout is very simple, with most of the header connections pushed to the bottom of the board. This allows for a more seamless look across the surface, with a piece of metal close to the entire PCB.
Some of NZXT's various features are built in, including CAM support for RGB lighting and fans. Hue+ digital RGB lighting control is present, as well as GRID+ V3 fan control. The N7 Z370 also has an Adaptive Noise Reduction feature intended to optimize cooling and noise balance.
Other major features include SLI and Crossfire support, 7.1 channel audio, a 15 digital power-phase design and finally, support for DDR4 memory speeds of up to 3866MHz with Intel XMP 2.0.
NZXT has lofty ambitions with this board. It launches on the 22nd of January here in the UK with a price tag of £329.99.
KitGuru Says: This is certainly the cleanest motherboard I think I've ever seen. The black metal cover gives it a very understated, stealthy look. It will certainly be interesting to see how it compares to the rest of the high-end competition. What do you guys think of NZXT's first stab at making motherboards?