Taiyo Yuden may not be a familiar name outside of Japan, but it is one of the world's largest makers of optical recording media. Rebranded Taiyo Yuden products can be found under Fujifilm, Maxell, Panasonic, Plextor, TDK, Verbatim and other brands. This week the company announced that it will cease making optical discs by the end of 2015 and will end selling them by late February, 2016.
Taiyo Yuden was a pioneer with CD-R, DVD-R and BD-R products. It is widely recognized as a maker of the highest-quality recordable optical disc media. In the 1990s and the 2000s the company faced increasingly fierce competition from overseas manufacturers, particularly from China, but continued to provide the market with high-quality products. In October 2008, JVC and Taiyo Yuden set up a new joint venture, called Victor Advanced Media to market Taiyo Yuden's products outside of Japan. The company sells recordable Blu-ray and other media under "That's" brand in the U.K. and the U.S.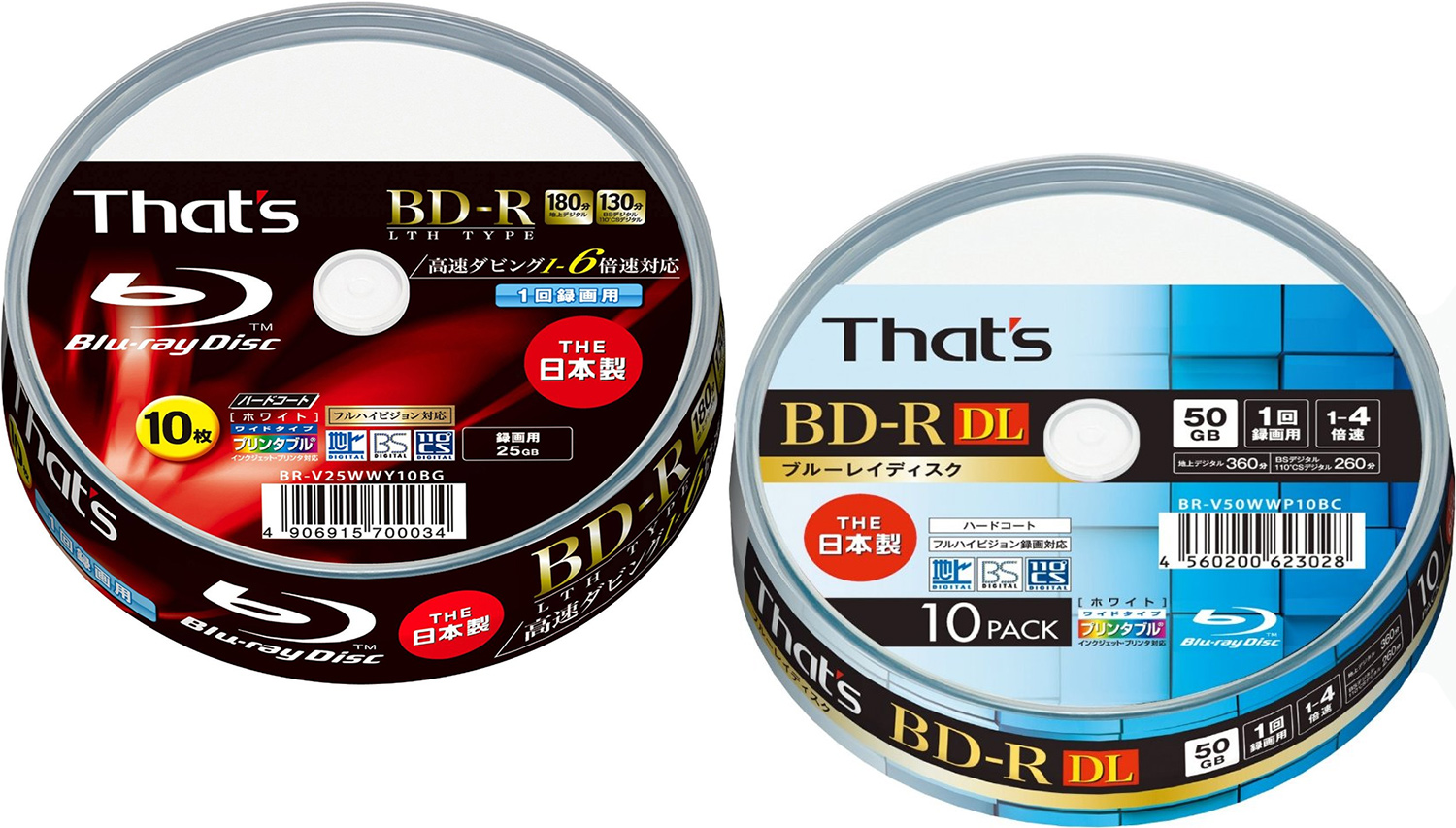 While Taiyo Yuden's media is among the most reliable, the world is changing. Modern widely available hard drives can store 4TB to 8TB of data and cloud storage is getting cheaper than ever. As a result, demand for optical media products has been diminishing for years now. In a bid to respond to market trends, the company has accelerated its cost reduction efforts and enhanced productivity. However, recent hikes in the prices of raw materials along with shrinkage of the market of optical media have made the efforts useless. As a result, this week the company decided to withdraw from the market of recordable optical media.
"As a result of this announcement and decision to withdrawal from the recording media business the company will reform its business structure and further concentrate management resources into super high-end products as a main driver of its growth strategy with the aim of improving earnings capacity," the statement by Taiyo Yuden reads.
Taiyo Yuden was founded by Hikohachi Sato in 1950. Today it produces various products that involve advanced materials and electronics, including capacitors, inductors, circuit products, energy devices and other. The company operates factories in in Japan, Singapore, Korea, China, the Philippines, Taiwan, Malaysia, and Thailand. Taiyo Yuden has multiple sales as well as research and development facilities worldwide. Revenues of the company exceed $2 billion per year.
Discuss on our Facebook page, HERE.
KitGuru Says: Not a lot of us use optical media nowadays. Nonetheless, it is still a bit sad that a great company has to cease making great products. Moreover, for those of us, who still burn discs, it will get a little bit harder to find reliable media going forward.