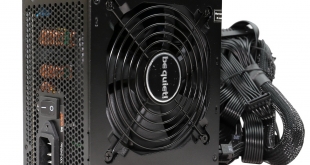 Today we look at the new be quiet! System Power U9 supply in a 700w capacity. The price tag isn't too bad, but for only $15 extra we can get a fully modular unit with the same or even higher efficiency levels. Is it a good idea to pay $75 for a non-modular power supply with 80 PLUS Bronze and ETA-A- certifications in 2019? 
The entry level power supply line from be quiet! is the System Power U9, which consists of four models with capacities ranging from 400W to 700W. All are 80 PLUS Bronze certified and also feature ETA-Standard to ETA-A- certifications in the Cybenetics scale.
It is worth stating right from the off that we were sent the System Power U9 700W which is available in the US and Taiwan as it is aimed at the 110V market. UK and European buyers (230V) will be able to buy the System Power 9 700W – no 'U' in the name – though the two power supplies are based on different platforms, so they are not identical units just with different names.
According to be quiet! the SU9 models are destined for office and multimedia systems, and their strong advantage compared to similar offerings are the DC-DC converters that they utilise for the generation of the minor rails. Thanks to those converters there is support for Intel's C6 and C7 sleep states and the performance in cross-load (highly unbalanced loads among the rails) scenarios is generally very good.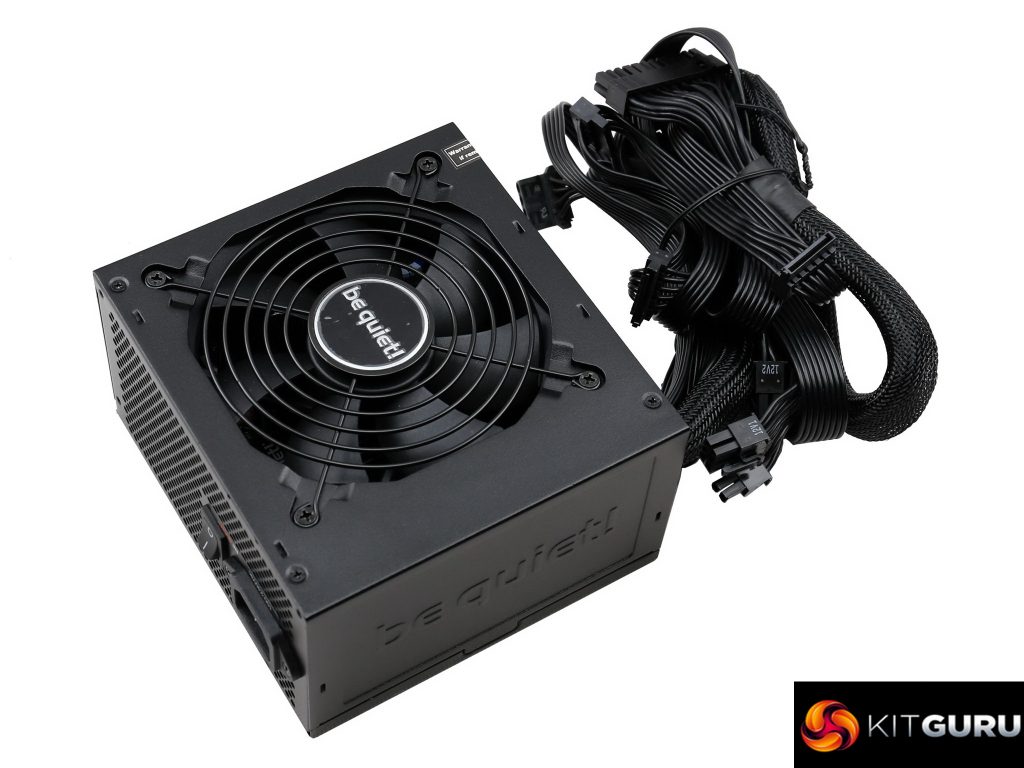 The SU9-700 is the strongest model in this lineup, with 700W max power and two +12V rails. It is ideal for powering a decent gaming system since it can easily handle a single high-end GPU along with a powerful processor. The only downside is the non-modular cable interface, however modular cables would increase the cost. If you don't mind the fixed cables, the lower resistance that they provide offers better load regulation and increased efficiency, compared to similar platforms with modular cables.
Inevitably there are losses in all modular connections, especially at high loads.
Read our How We Test Power Supplies HERE
Specifications
Manufacturer (OEM)
Channel Well Technology
Max. DC Output

700W

Efficiency
80 PLUS Bronze, ETA-A- (85-88%)
Noise
LAMBDA-A (20-25 dB[A])
Modular

✗

Intel C6/C7 Power State Support

✓

Operating Temperature (Continuous Full Load)
0 – 40°C
Over Voltage Protection

✓

Under Voltage Protection

✓

Over Power Protection

✓

Over Current (+12V) Protection

✓

Over Temperature Protection

✓

Short Circuit Protection

✓

Surge Protection

✓

Inrush Current Protection

✓

Fan Failure Protection

✗

No Load Operation

✓

Cooling
120mm Rifle Bearing Fan (D12SM-12)
Semi-Passive Operation

✗

Dimensions (

W x H x D

)
152 x 87 x 142mm
Weight
1.74 kg (3.84

lb

)
Form Factor
ATX12V v2.4, EPS 2.92
Warranty
3 Years
The efficiency certifications are not impressive, however this is not the case for the LAMBDA-A noise certification which proves that this is a very silent power supply. Moreover, according to its maker, which is Channel Well Technology – all necessary protection features are present.
The cooling duties are handled by a 120mm sleeve bearing fan. It would be nice if a rifle bearing fan was used instead, providing a longer lifetime. Since the dimensions of the chassis are compact, a larger fan, with 135-140mm diameter, was out of the question, however from the moment the noise output is kept low, this is totally fine with us.
Finally, the provided warranty looks low at three years however in this price range usually this period is the typical.
Power Specifications
Rail
3.3V
5V
12V1
12V2
5VSB
-12V
Max. Power
Amps
24
18
33
25
3
0.3
56
Watts
130
672
15
3.6
Total Max. Power (W)
700
There are two +12V rails with 56 Amps max current output. The minor rails are too strong with 130 Watts max combined power, however the 5V rail is rated notably lower than the 3.3V one. As for the 5VSB rail, its capacity is higher than the typical, which is 12.5W.
Cables & Connectors
Captive Cables
Description
Cable Count
Connector Count (Total)
Gauge
In Cable Capacitors
ATX connector 20+4 pin (550mm)
1
1
18-22AWG
No
4+4 pin EPS12V (610mm)
1
1
18AWG
No
6+2 pin PCIe (500mm+150mm)
2
4
18AWG
No
SATA (540mm+120mm+120mm) / 4 pin Molex (+120mm)
1
3 / 1
18AWG
No
SATA (330mm+120mm+120mm) / 4 pin Molex (+120mm)
1
3 / 1
18AWG
No
AC Power Cord (1400mm) – C13 coupler
1
1
18AWG
–
It would be great if there were two EPS connectors, but most likely we ask for a lot given the standards in this category. The four PCIe connectors are an advantage of course, while the number of SATA connectors is adequate.
On the contrary, the number of 4-pin Molex connectors might create some compatibility problems, since still there is a number of parts that use those connectors – with the case fans being the most common. In our opinion the unit should have at least three 4-pin Molex however given that it is mostly destined for office PCs, two of them could be enough.
Power Distribution
Power Distribution
12V1
ATX, Peripheral, SATA, PCIe
12V2
EPS
There are two +12V rails with the second used exclusively by the EPS connector. With only two rails this is the optimal power distribution, since the PCIe and EPS connectors are not mixed together.
Be sure to check out our sponsors store EKWB here