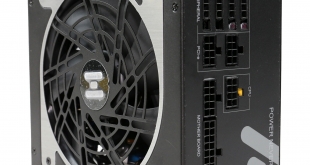 The Hydro PTM 650W is a mid-capacity power supply that targets a very competitive market. It is offered at a good price and the provided warranty is ten years but is the performance good enough to go after the highly popular Seasonic Focus Plus Platinum and the top-notch EVGA 650 P2 models?
FSP's Hydro PTM line consists of three models with capacities ranging from 550W to 750W, mostly addressing mid-level systems with not so energy hungry components. Despite the 'Hydro' naming (ὕδωρ), which means water in ancient Greek, all those units use air cooling. Only the Hydro PTM+ models utilize a hybrid cooling solution where both air and water cooling can be combined.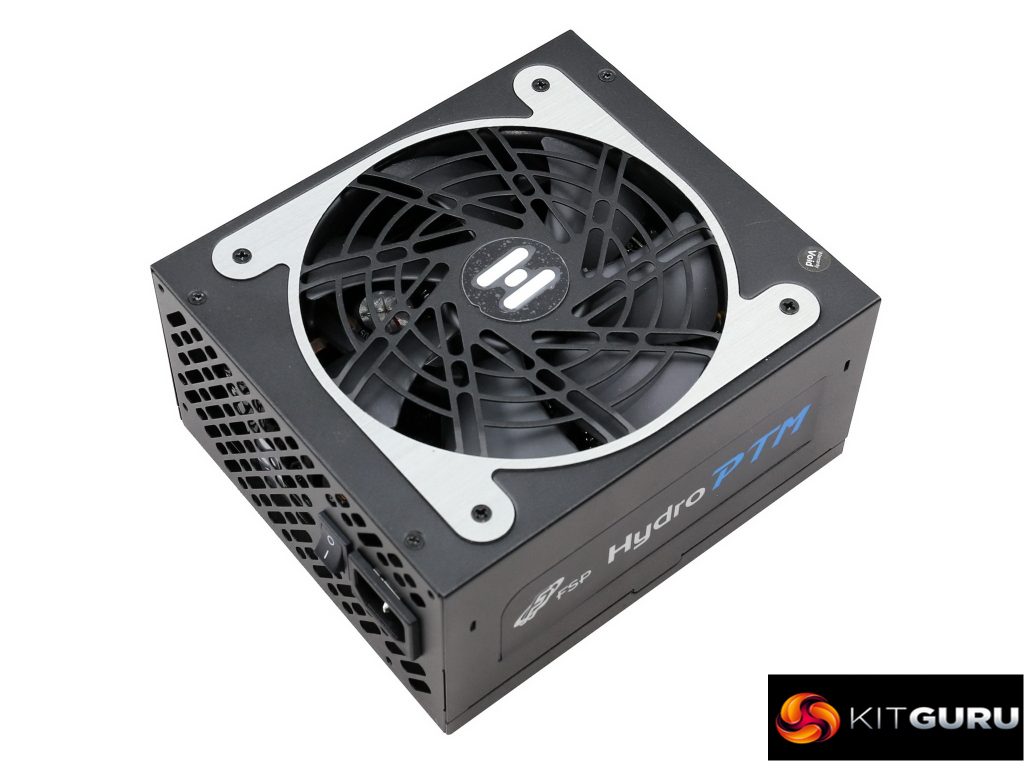 The FSP HPT650M is an attractive looking power supply and it is equipped with plenty of cables and connectors, with all of them being modular. FSP are obviously confident with the internal design and the choice of components given the long warranty they are offering, so it will be interesting to take it apart later in the review.
For those of you who are not familiar with the PSU market, we should note that FSP is one of the largest power supply manufacturers and besides desktop PSUs it also makes server units, power adapters and special purpose power supplies (e.g. telecommunications, medical PSUs etc).
This means that the platform of the HPT650M is designed and manufactured by FSP and not by a third party as usually is the case with many other units. Nowadays the list of known power supply manufacturers is not that long, with the majority of brands selecting a platform and asking for some modifications before they re-label it.
Some major brands, like Corsair for example can set specific requirements for a project and actually take part in the production phase, since they have engineers on their payrolls. Apparently it is too expensive to have a PSU manufacturing line so it is better to subcontract one for your needs, if you want to offer something different.
Read our How We Test Power Supplies HERE
Specifications
Manufacturer (OEM)
FSP
Max. DC Output

650W

Efficiency
80 PLUS Platinum, ETA-A (88-91%)
Noise
LAMBDA-A (20-25 dB[A])
Modular

✓

(Fully)
Intel C6/C7 Power State Support

✓

Operating Temperature (Continuous Full Load)
0 – 50°C
Over Voltage Protection

✓

Under Voltage Protection

✓

Over Power Protection

✓

Over Current (+12V) Protection

✓

Over Temperature Protection

✓

Short Circuit Protection

✓

Surge Protection

✓

Inrush Current Protection

✓

Fan Failure Protection

✗

No Load Operation

✓

Cooling
135mm Fluid Dynamic Bearing Fan (MGA13512HF-A25)
Semi-Passive Operation

✗

Dimensions (

W x H x D

)
152 x 88 x 172mm
Weight
1.7 kg (3.75

lb

)
Form Factor
ATX12V v2.4, EPS 2.92
Warranty
10 Years
The HPT650M is 80 PLUS Platinum while in the Cybenetics scale it meets the ETA-A and LAMBDA-A requirements in efficiency and noise output, respectively. Given the noise certification we can easily state that this is a silent unit, although it doesn't feature a semi-passive operation, which is not absolutely necessary though for low noise operation.
The cooling fan is of very high quality and it uses a fluid dynamic bearing, so it will last for quite long, under normal operating temperatures at least. Lastly, all necessary protection features are present while the unit's dimensions are quite large, given that the similar capacity SSR-650PX measures 32mm less in depth.
Power Specifications
Rail
3.3V
5V
12V
5VSB
-12V
Max. Power
Amps
20
20
54.17
2.5
0.3
Watts
120
650
12.5
3.6
Total Max. Power (W)
650
The +12V rail can deliver the unit's full power alone, something typical in PSUs with DC-DC converters for the generation of the minor rails. The 5VSB rail has enough capacity for a mid-level system, while the minor rails are set at 120W max combined power.
Cables & Connectors
Modular Cables
Description
Cable Count
Connector Count (Total)
Gauge
In Cable Capacitors
ATX connector 20+4 pin (600mm)
1
1
18-22AWG
No
8 pin EPS12V (700mm) / 4+4 EPS12V (+150mm)
1
1 / 1
18AWG
No
6+2 pin PCIe (650mm+150mm)
1
2
18AWG
No
6+2 pin PCIe (500mm+150mm)
1
2
18AWG
No
SATA (500mm+150mm+150mm+150mm)
2
8
18AWG
No
SATA (500mm+150mm) / 4-pin Molex (150mm+100mm)
1
2 / 2
18AWG
No
SATA (500mm+150mm) / 4-pin Molex (150mm) / FDD (+150mm)
1
2 / 1 / 1
18-22AWG
No
AC Power Cord (1400mm) – C13 coupler
1
1
16AWG
–
It is good to see a couple of EPS connectors, but FSP should install them in separate cables. Given that each EPS connector can deliver up to 336W on paper and considering that this PSU can work with a server mainboard equipped with a couple of high core processors, then you will most likely have to deal with melted cables, with the connectors following next.
FSP should set a power limit for the couple of EPS connectors residing on the same cable.
As long as you use a single CPU (even if it is an AMD Threadripper) and you are not planning on seriously overclocking it, we don't believe that you will run into any problems.
All cables are long enough and the distance between all peripheral connectors (apart from a single 4-pin Molex) is ideal at 15 cm. What strikes us as odd is the addition of a fixed FDD connector in one of the modular cables. FSP should add instead a 4-pin Molex and provide an inexpensive 4-pin Molex to FDD adapter. This would also raise the number of 4-pin Molex connectors to four.
Please note that if you can't see the images in our galleries in this review, then you will likely need to disable your ad blocking software on our site as they are known to generate false positives with our gallery code. 
Be sure to check out our sponsors store EKWB here