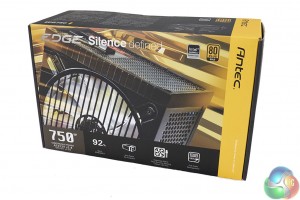 We like the new Antec box artwork. Always good to see less 'generic' style boxes with products.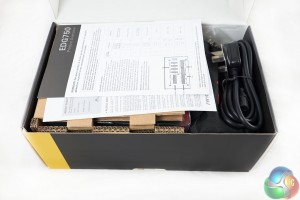 Inside, the power supply is protected in a plastic bag, between slabs of cardboard.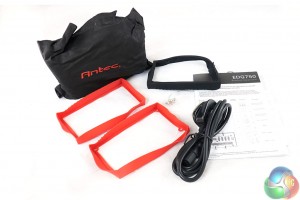 The bundle includes 'anti noise de-couplers' – this is a fancy term for basic vibration dampers. We don't show them fitted to the power supply in the remainder of the review, but they are visible on the previous page. The bundle includes a regional specific power cable, modular cable bag, mounting screws and literature on the product.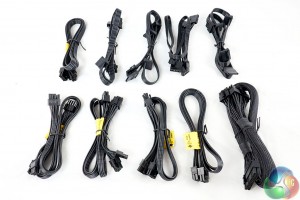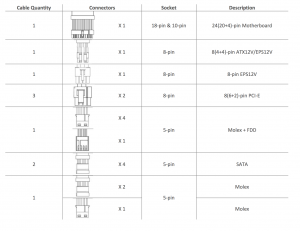 The modular cables are all the flat ribbon style – which are easier to route. The only one that is sleeved is the main MB connector. Some of the cables have yellow tags on them indicating the direction to fit to the power supply.
The EDGE 750 watt supply has 6 PCIe 6+2 connectors – perfect for a reasonably high end SLI or Crossfire system build.