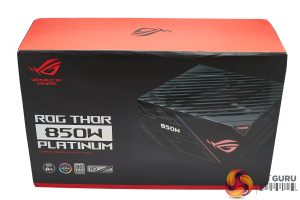 I have to say, the presentation of the ASUS ROG THOR 850W power supply is impressive. The box artwork is eyecatching and we like the way some of the key features are showcased on the rear of the box.
When the box is opened, a little panel is pulled to make the top of the box angular. Its a neat visual effect and I don't think I have seen anyone else do this before. Underneath are two boxes which contain the cables and accessories and the power supply itself.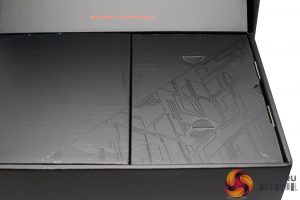 Asus have put a lot of effort into the unboxing experience – even designing the boxes to showcase ROG artwork.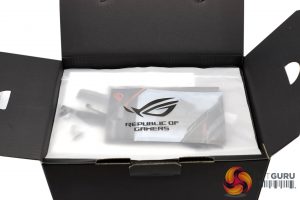 The accessories box – after opening. All the little extras are placed inside a fancy little sleeve.
Inside, there is a little pouch of modular cables, a user manual, two power supply cables and the accessories. Asus include a handful of cable ties, a little ROG badge (very cool addition), mounting screws, felt cable ties and some literature on the unit. They also include some nifty little Cablemod cable combs.
It is interesting to see that ASUS are working a deal with Cablemods for a 20% off voucher. We like all the little touches here.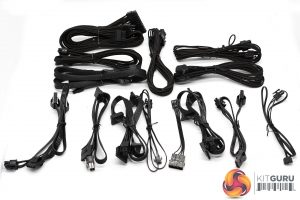 Connectors
– 1 x 20+4-Pin ATX12V/EPS12V
– 2 x 4+4-Pin ATX12V/EPS12V
– 4 x 6+2-Pin-PCIe
– 12 x SATA
– 5 x 4-Pin-Molex
– 1 x Floppy
The cabling is high quality. The floppy, SATA power cables and Molex are plastic cables. The rest are individually sleeved cables, including the 8 pin, 24 pin and EPS cables.