There is no doubt in my mind that the ASUS ROG THOR 850W Platinum is one of the finest power supplies on the market in 2019. I don't think you can really get a much better power supply at £200 right now. Not only is it technically very capable, ASUS have taken a solid design and added some useful, practical features to appeal to a demanding audience.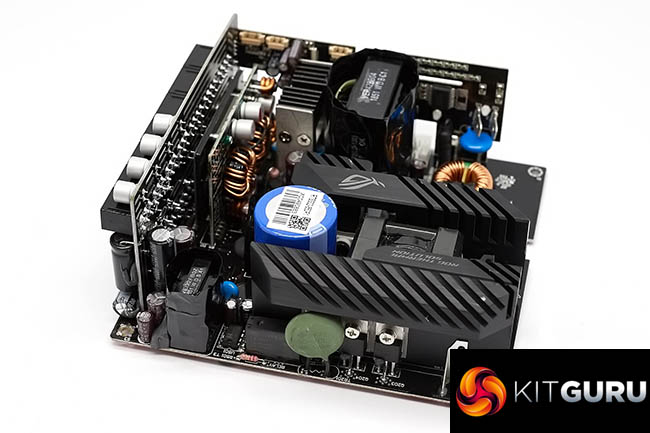 ASUS decision to partner up with Seasonic makes sense to me on a variety of levels. Seasonic are well known to be the market leader, albeit in the upper cost sector of the market. The Republic Of Gamers branding is important to ASUS in the high end, so adopting and tweaking the Prime Ultra Platform was a wise move.
Technically the unit is rock solid. Load regulation, cross load and power delivery are all top notch and the unit was able to deliver over 950 watts before shutting down safely.
Internally the changes and improvements that ASUS made are notable. They have massively enhanced the heatsink cooling configuration to ensure that fan speeds, and subsequently noise can be reduced. The addition of the OLED screen will appeal to case modders and enthusiasts alike. Sure, no one really needs it, but its a cool feature to have and the inclusion of addressable RGB lighting will also be welcomed by many. I couldn't test that feature today, as I prefer to leave the cosmetic side of our reviews to the other team members who produce our video content – but it does look great in operation.
The only downside to owning this unit is the high retail price. At £200 only the strong of heart (and wallet) need apply, but I do feel that if you want one of the highest performing power supplies on the market, along with the extra features such as the OLED screen and addressable RGB then it should certainly be on a final shortlist.
Just be sure not to hide the unit behind a case PSU shroud – that would be criminal!

Our retail partner OCUK are currently selling this unit for £209.99 HERE, which seems to be £10 more than you can find it online at other stores. We are waiting feedback to see if they can reduce their price to match competitors. If you want to get it for £199.99 then check out SCAN and a few other retailers.
Pros:
Technically very difficult to fault.
wonderful, comprehensive bundle.
very quiet under load.
OLED screen is a nifty additional feature.
built to look very rugged and futuristic.
internal improvements help improve noise levels and cooling performance.
Cons:
KitGuru says: Technically a very proficient power supply set to target the high end audience. The Addressable RGB functionality and OLED screen with power readout will be welcomed by the discerning enthusiast user. It is one of the finest power supples on the market for £200.