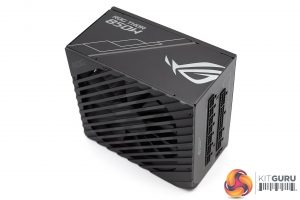 My initial impression of the 850W model is that it looks very 'rugged' – like the Dell rugged laptop I used to own. Its all aggressive edges and angular shapes – set to appeal to a gaming oriented audience.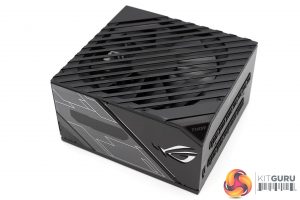 Built to take a beating. The ROG logo is clearly seen on the side. The 850W model is slightly smaller than the 1200W model we reviewed last year. It measures 160x150x86mm (the 1200W model is 190x150x86mm). This means it will fit easier into a wider array of cases. We can see the LED screen on the side – this displays the power you are using when it is running.
The modular bay is well laid out and clearly labelled for ease of installation. At the side is a connector for the addressable AURA RGB. A large fan is hidden behind a mesh of grills along the top of the unit. We will get a closer look at the model of fan when we open the unit up later.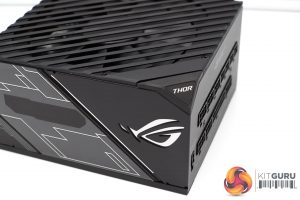 One side is home to the LED screen, the ROG logo and the 'THOR' writing, which lights up.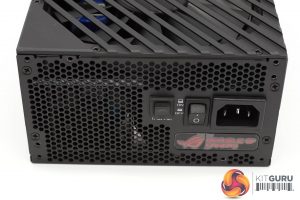 The other side of the power supply is home to the power connector, power button and a button to toggle the semi passive operation mode.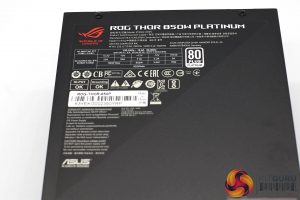 ASUS ROG Thor 850W Power Supply

DC Output

+3.3V

+5V

+12V

-12V

+5Vsb

Max Output

20A

20A

71A

0.3A

3A

Total Power
100W MAX
852W
3.6W
15W
852W
The single +12V rail is able to deliver 71 Amps which is quite formidable indeed, or 852 watts in total.