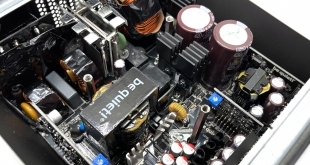 Today we are taking a look at one of the latest power supplies from be quiet! – specifically the 850 Watt version of the Dark Power 12. This unit is fully modular, and Titanium rated. be quiet! offer three versions in this range, a 750 watt, 850 watt and 1000 watt model.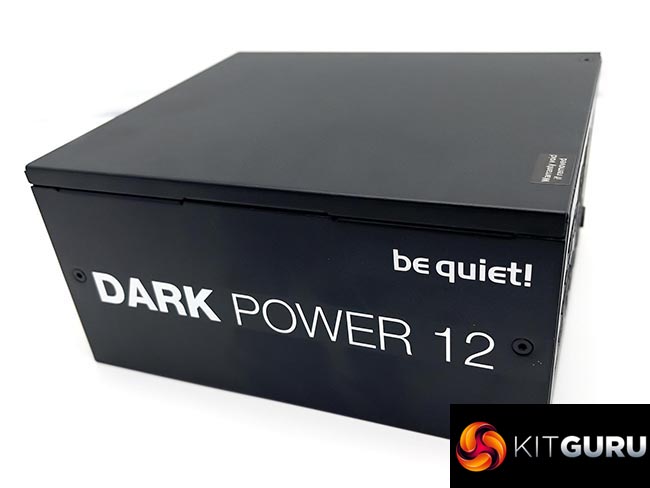 be quiet! have had pretty good success with their high end power supplies over the years, relying on relationships with well known OEM partners to deliver quality products to the discerning enthusiast.
The topology of these latest units is based around an active rectifier with Full Bridge LLC + SR + DC-DC. This unit is equipped with five daughter cards that provide technologies such as active rectifier, active PFC, Full Bridge LLC and DC to DC transformation.
be quiet! have always focused on reducing noise within their power supplies and these units are supplied with a frameless fan, which rests in a funnel shaped opening. This unique fan is based on the award winning Silent Wings technology to keep noise levels to an absolute minimum.
be quiet! are quite confident with this design and are offering a 10 year warranty without any geographical restrictions. We will take a close look at the design later in the review.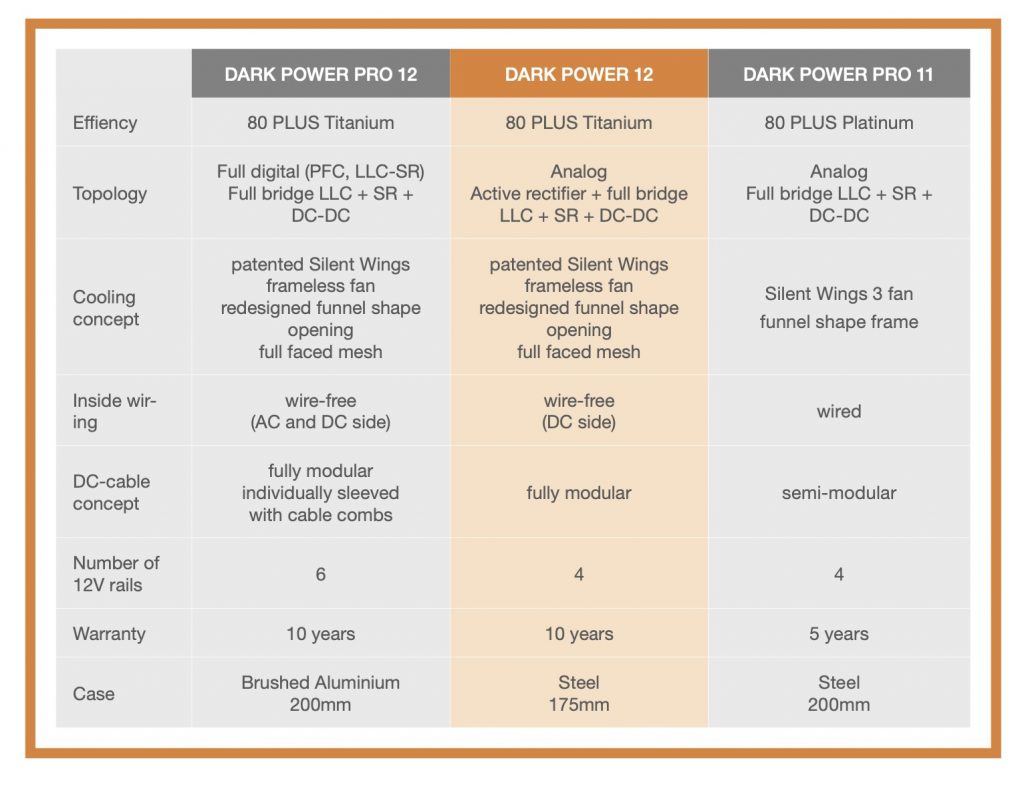 The company sent us over the table above showing how the Dark Power 12 fits slots into the portfolio of be quiet! units. Their plan is for the Dark Power 12 to completely replace the Dark Power Pro 11 range.
Key points:
80 Plus Titanium certification
Active Rectifier + Full Bridge LLC + SR + DC-DC
be quiet! frameless Silent Wings fan
Overclocking Key
Modular cables and classic design
Ready for Windows Modern standby mode