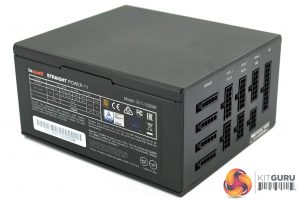 The Straight Power 11 1000W is a very nicely finished power supply and the paint work is deep and resistant to minor scratches that can sometimes occur with rough handling during a system build. The dimensions without cables are (L x W x D), (mm): 170 x 150 x 86.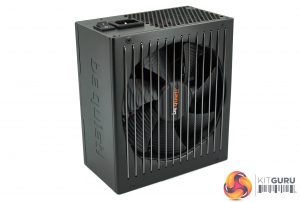 The lovely Silentwings 3 fan is hidden behind a metal grill, we will take a look at it closer when we open the unit later in the review. We like the appearance of the be quiet! metal grill – its very dramatic.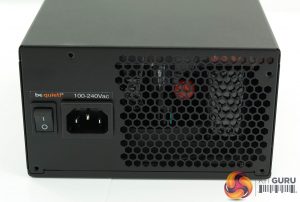 One end of the power supply has a vent, along with a power connector and switch. The logo is also subtlety displayed here.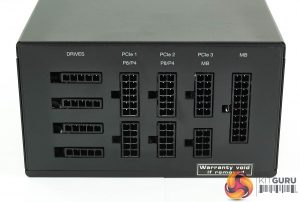 The modular bay is neatly laid out with lettering above each row to aid with the building phase. All the connectors are different sizes however so its impossible to plug the cables into the wrong connector. Pay attention to that 'warranty void if removed' sticker. I will ignore it completely however for you.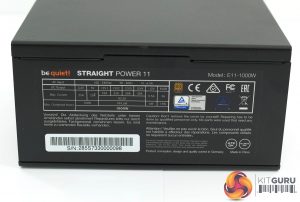 be quiet! Straight Power 11 1000W PSU

DC Output

+3.3V

+5V

12V1
12V2
12V3
12V4

-12V

+5Vsb

Max Output

25A

25A

22A
22A
30A
30A

0.5A

3A

Total Power
150W
83.3A – 999.6W
6W
15W
1000 Watts
We can see the +12V output delivers 83A under full load conditions. Both +3.3V and +5V rails can handle up to 25A.