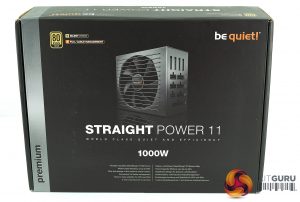 be quiet! have been using similar box artwork for many years. If it ain't broke don't fix it we say. The capacity is clearly labelled, along with the 80 Plus Gold Certification and the modular cable design.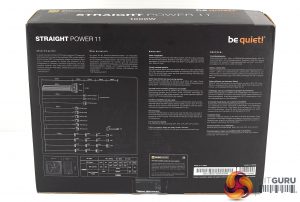 The rear of the box offers some details in German and English, along with diagrams of the cabling and overall power output.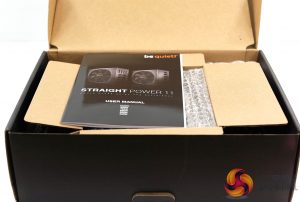 Inside the box, the power supply is protected underneath some cardboard inside bubble wrap. The modular cables rest on either side of the unit, and a regional specific power cable is also supplied.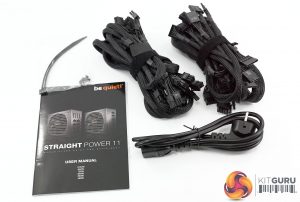 Above, the literature, mounting screws, cable ties, modular cables and regional power cable. Our review samples ship from Europe so we aren't supplied with a UK power cable.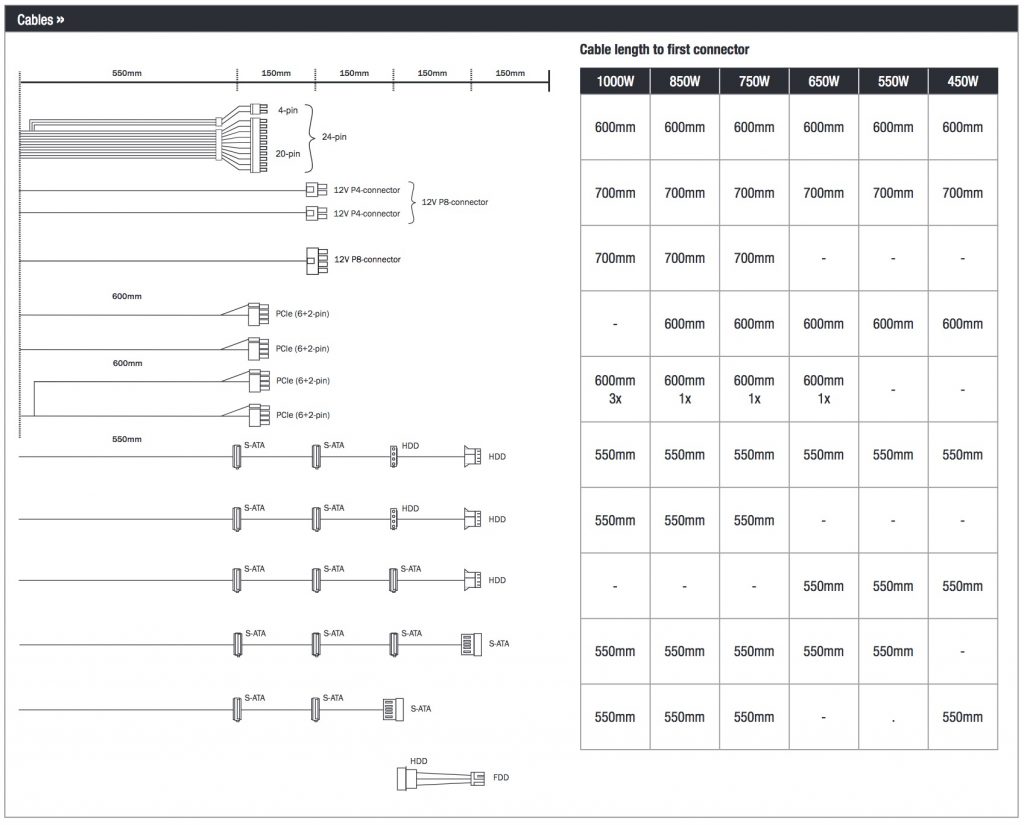 It is interesting to note that the cables are all sleeved, rather than the more popular ribbon style, often chosen for ease of routing. I have nothing against sleeved cables myself. be quiet! include an HDD to FDD converter cable. As the table above shows, the 1000W unit has extra PCIe cables for multi GPU configurations. Good to see such long cables too.
Connectors
– 1 x 20+4-Pin ATX12V/EPS12V
– 1 x 4+4-Pin ATX12V/EPS12V
– 1 x 8-Pin ATX12V/EPS12V
– 6x 6+2-Pin-PCIe
– 11 x SATA
– 8 x 4-Pin-Molex
– 1 x Floppy