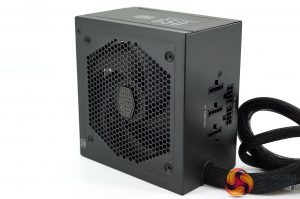 The Cooler Master MasterWatt 650 is a fairly basic looking power supply – predominately black which makes it compatible for a wide variety of  system builds. No clashes of colours to cause issues.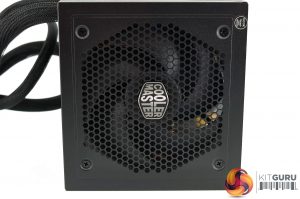 A large fan takes centerstage behind the metal grill with Cooler Master branding in the middle. We will take a closer look at this fan when we open the unit up later in the review.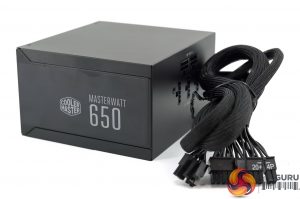 One panel has the Cooler Master logo and model name/size in shown in gray. Again keeping the mono aesthetic. The paint work is actually reasonably good quality throughout although it does attract fingerprints.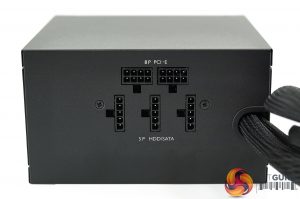 One side of the unit is home to the modular connector bay – its pretty simple, labelled and due to the cable size differences impossible to get wrong.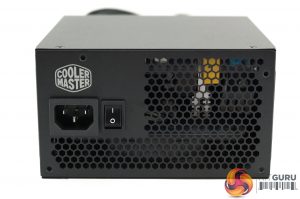 The other side of the power supply is home to the power switch, connector and vented panel. Another Cooler Master badge is positioned above the power connector.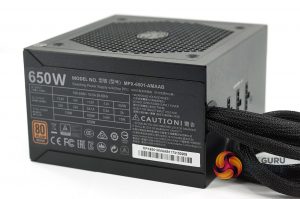 This unit is capable of 22A via the +3.3V and +5V rail. The single +12V rail can handle 54A, plenty of juice for a high powered graphics card.