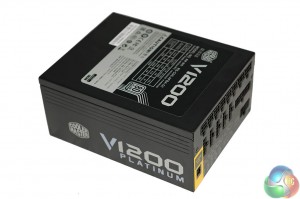 The Cooler Master V1200 Platinum is a rather plain looking power supply and will fit perfectly inside any kind of system build. It measures 150 x 190 x 86 mm.
As we would hope from a high end unit such as this the finish of the chassis is top quality, with thick paintwork. It passed our 'screwdriver' test with flying colours. This involves running the head of a Philips head driver down the side of the chassis with light to medium force. After all, how many times have you accidentally connected with a power supply during a system build?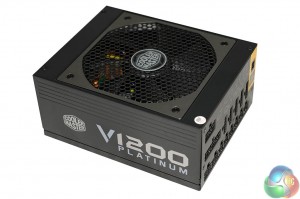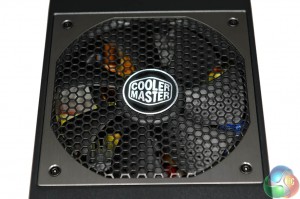 While the power supply is predominately finished in matt black paint, the fan surround is finished in silver, which gives it a little depth. The Cooler Master badge is visible in the middle of the metal grill.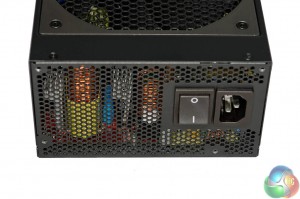 One side of the chassis is vented to help with airflow. At the side is a power switch and a power connector.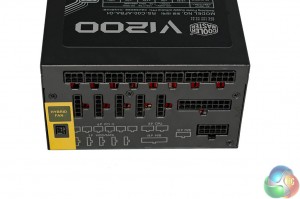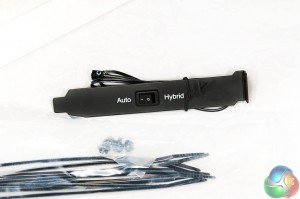 The other side of the power supply is home to the modular connectors. Cooler Master place a removable yelllow sticker on one corner marked with 'hybrid fan'. The controller attaches directly here. All of the connectors are clearly labelled to make the build process as straightforward as possible.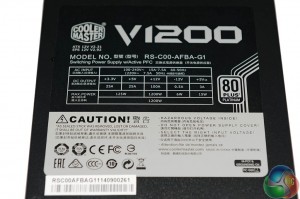 Cooler Master V1200 Platinum Power Supply

DC Output

+3.3V

+5V

+12V

-12V

+5Vsb

Max Output

25A

25A

100A

0.5A

3A

Total Power
125W
1200W
6W
15W
1200W
The Cooler Master V1200 Platinum can deliver 100A via the single +12V rail. Both +3.3V and 5V rails can supply 25amps.