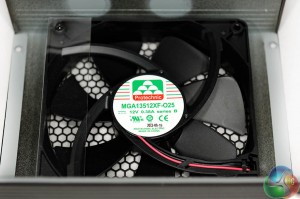 The Cooler Master V1200 Platinum power supply is using a Protechnic fan, marked MGA12512XF-o25. Cooler Master have used the same fan before – we have seen it used in some of their high end power supplies in the past, such as the V Series 1000W. This is a fluid Dynamic Bearing fan which will have a much longer life span than a standard ball bearing cooling fan. This fan should last a very long time indeed.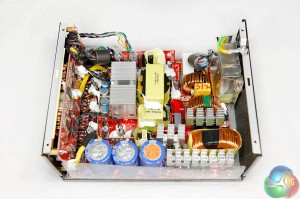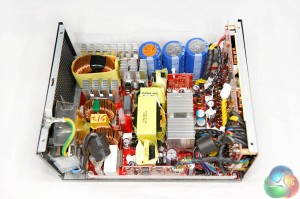 This is a Seasonic XP3 design and the build is very clean. The soldering quality throughout is exceptional.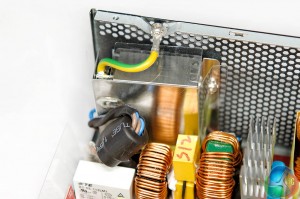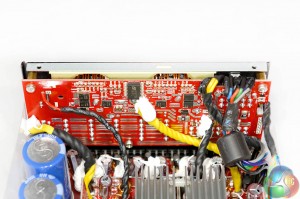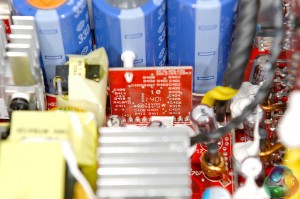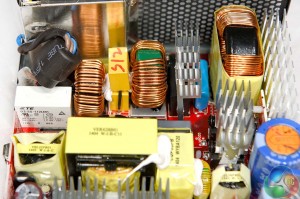 Behind the AC receptable is a sealed PCB which is home to some of the components of the EMI filter – a single X cap, four Y caps and a CM choke. The other components of the filtering stage are on the main PCB, which include an MOV, two pairs of Y and X Caps and two more CM chokes.
The primary side is a full bridge design with an LLC converter for lossless switching. The secondary side uses a synchronous design with +12V fets on the main PCB. The DC-DC converters are installed on the modular PCB to help reduce power loss.

The main PCB and modular PCB incorporate high grade Japanese electrolytic and solid capacitors.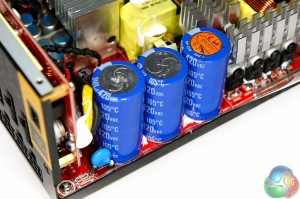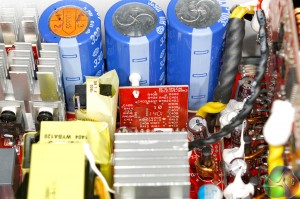 Seasonic are using three high grade Japanese Capacitors on the primary stage. These are 105c rated. One is rated 390uF 420V, and the other two are rated 330uF 420V.