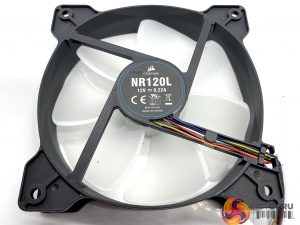 Corsair are using an NR120L (120mm) fan in this supply. Its a seven blade rifle bearing model with a 50,000 hour life rating. Rated 12V 0.22A. These are not a widely sold fan, but if you look hard you can find them online for around AUS$18 (approx. £9.80).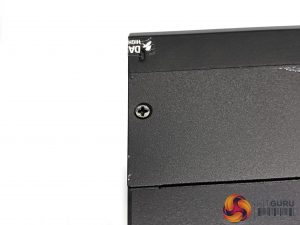 Corsair really do not want you opening this power supply – some of the screws are hidden under the product stickers on the sides, so you have to basically trash the whole unit to get inside it. I did that for you.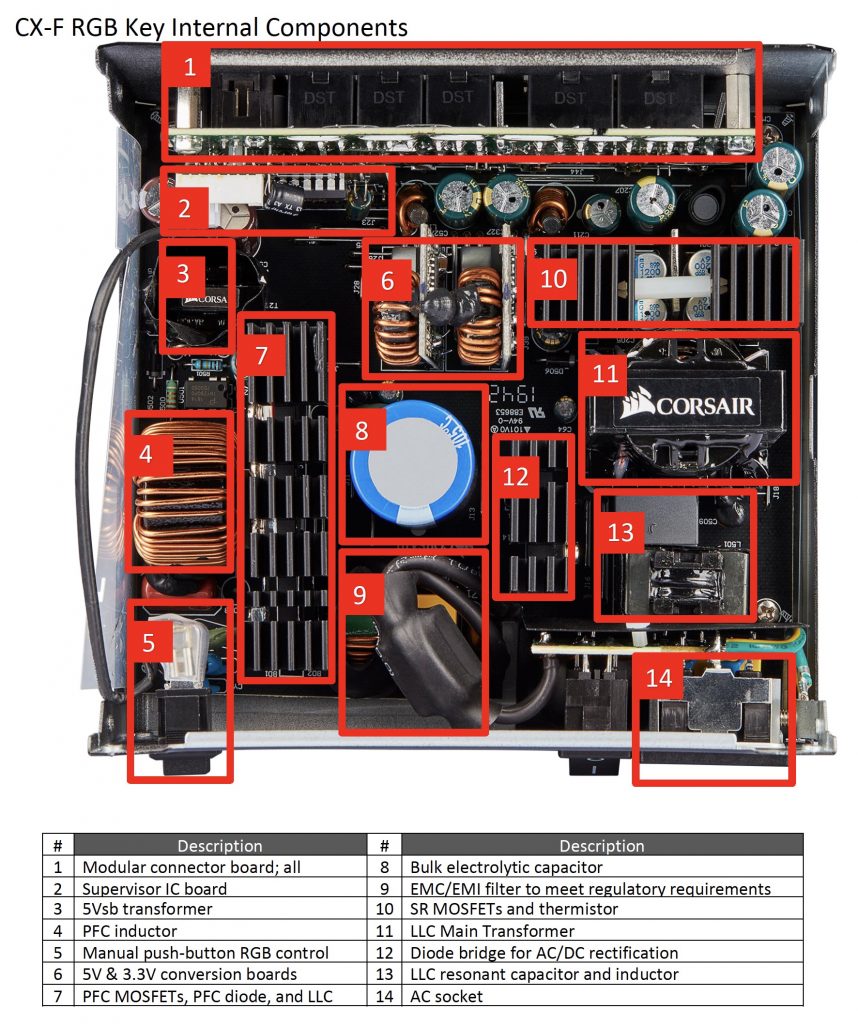 Corsair have partnered up with HEC for this unit. This is a half bridge topology with an LLC resonant converter. We are happy to see Corsair using a 105c rated Japanese capacitor in the primary stage , rated 390uF at 400V. The electrolytic filtering caps on the secondary side are supplied by TEAPO. Soldering quality throughout is really good. There is a pair of bridge rectifiers capable of handling 16 amperes of current.
The unit has OCP, OPP, OTP, OVP, SCP and UVP protection built into it.
We often see capacitors rated around 320uF in lower priced 650W units from the likes of FSP and others, so Corsair have opted for a slightly better solution in this unit. There are several rows of heatsinks across key components to ensure adequate cooling.