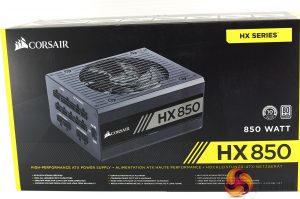 The Corsair HX850 ships in a dark box with bright yellow accenting. The front highlights the capacity, 10 year warranty and new Platinum efficiency levels.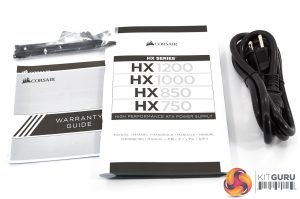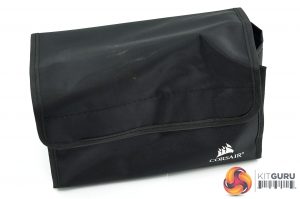 Inside the box, alongside the power supply is a user manual, regional specific power plug, warranty guide, and a soft bag of modular cables. Corsair also include some cable ties, case badge and mounting screws.
The power supply itself is well protected inside a soft cover and is sandwiched between thick pieces of foam.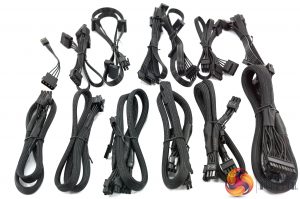 This power supply is a pure modular design so all the cables, including the main ATX cable are in the black felt bag inside the box. There are a mixture of sleeved (PCIe/CPU/ATX) and ribbon style cables (peripherals) included. Corsair include an ATX cable, two EPS connectors, a single floppy connector, 6 Molex connectors, 8 SATA connectors and 6 PCIe connectors.

The HX incorporates new 'Type 4' cables. The 8 pin cables for EPS 12V, ATX12V and PCIe have added capacitors to help reduce ripple noise via the cables. The Type 4 24 pin has an additional four pins. These are sense wires which allow the HX supply to sense the voltage at the load and adjust accordingly to improve voltage regulation.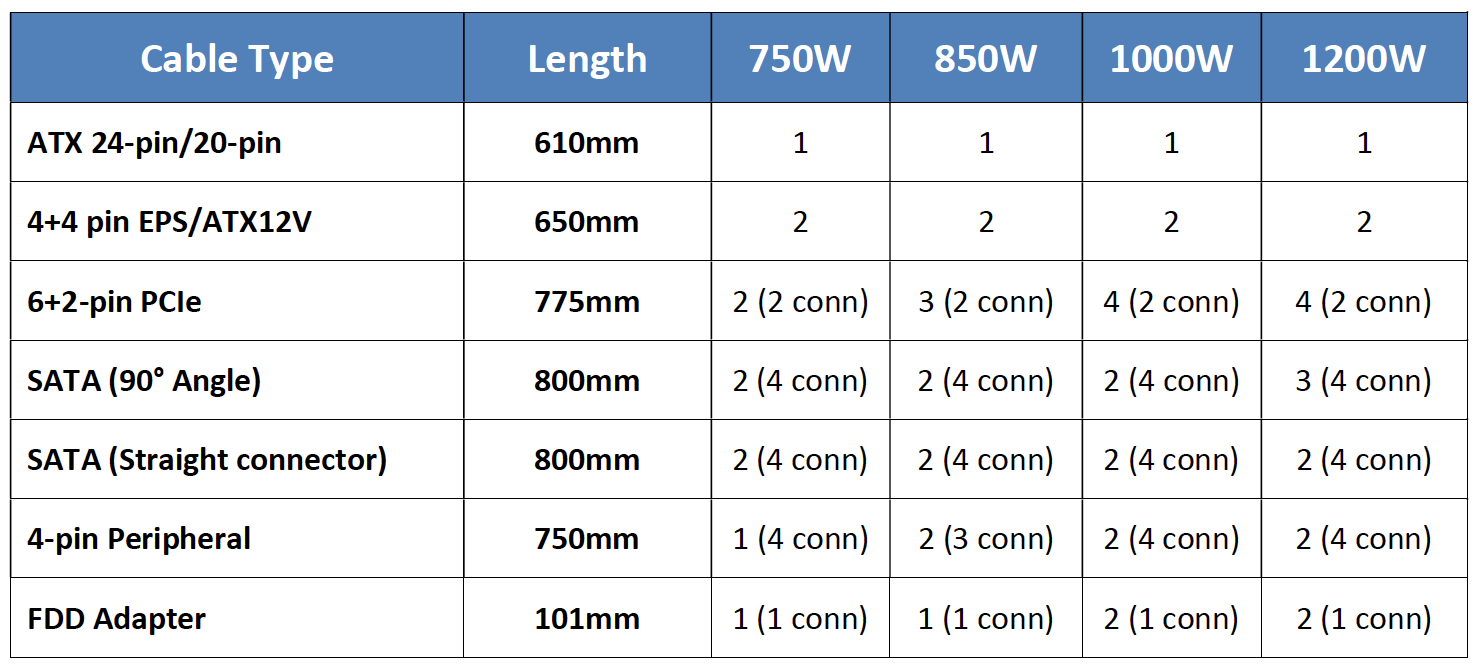 The table above shows all the cable configurations across the new HX Series of power supplies. I feel 6 PCIe connectors (across three cables, with two on each cable) is more than enough and will easily sate the demand for multiple graphics cards. I always like to see a mixture of straight and 90 degree angled SATA connectors, as it can help the build phase in some chassis.