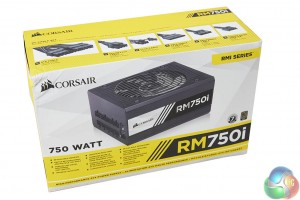 Corsair box artwork is instantly recognisable although I am not so keen on the yellow accenting for this range. It is only a box though, so who cares?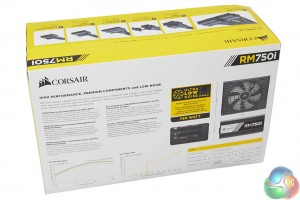 Some technical data is listed on the rear of the box including fan noise and efficiency levels.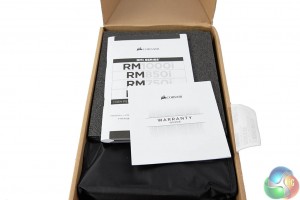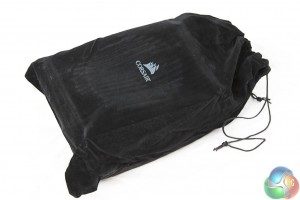 Inside the box the power supply is protected between two thick foam pads, and is wrapped inside a felt bag. We will look at this in more detail on the next page.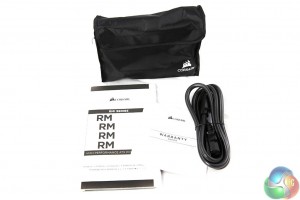 A regional specific power cable, literature on the product, and a bag of the modular cables.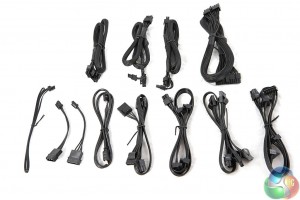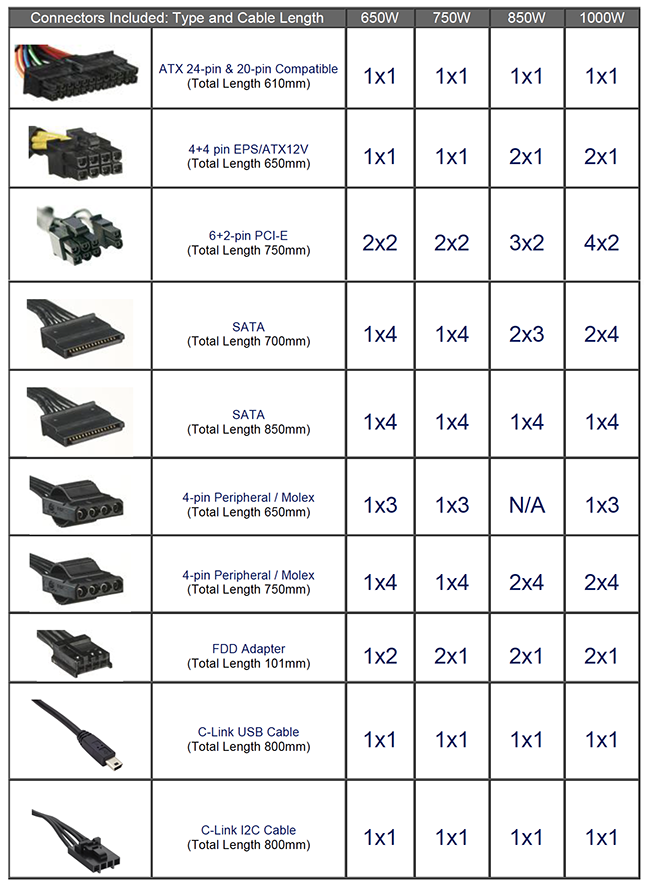 There are a mixture of sleeved and flat ribbon cables included with the RMi power supply and a total of four PCIe power cables – ideal for a dual SLI or Crossfire system build.