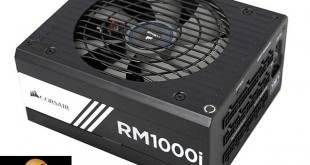 Today we look at two new power supplies in the new Corsair RMi Series. In this particular review we look at the higher capacity RMi 1000 watt unit – designed to serve the ultra high end enthusiast user. If you visit the front page of KitGuru.net today you will see we have also published a review of Corsair's lower cost 750 watt supply. This 1000 watt model is ideal for powering two or three high demand graphics cards. Priced at £144.95 in the UK, it firmly targets the audience with deeper pockets. It carries 80 Plus Gold certification, is fully modular and has a switchable +12V configuration – offering single or multi rail operation. Corsair have focused on the build quality, incorporating all Japanese 105c capacitors.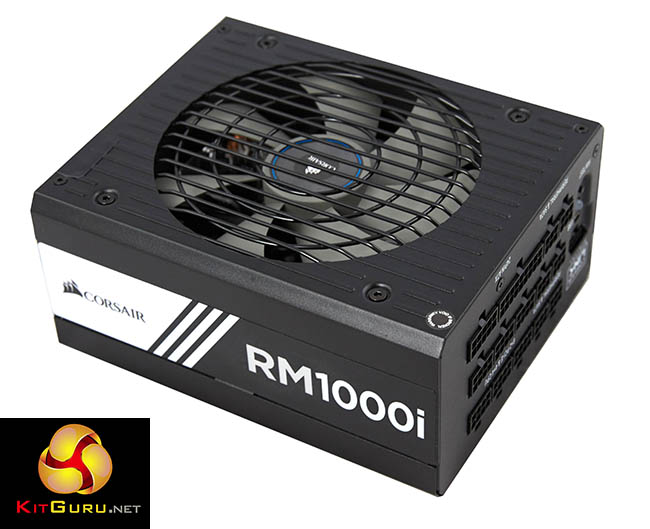 Corsair have incorporated a fluid dynamic bearing fan in all RMi Series power supplies, designed to reduce noise output. Additionally Corsair have spent time selecting the components to ensure coil whine isn't an issue – extremely important as this issue has been raised many times by KitGuru readers in recent months.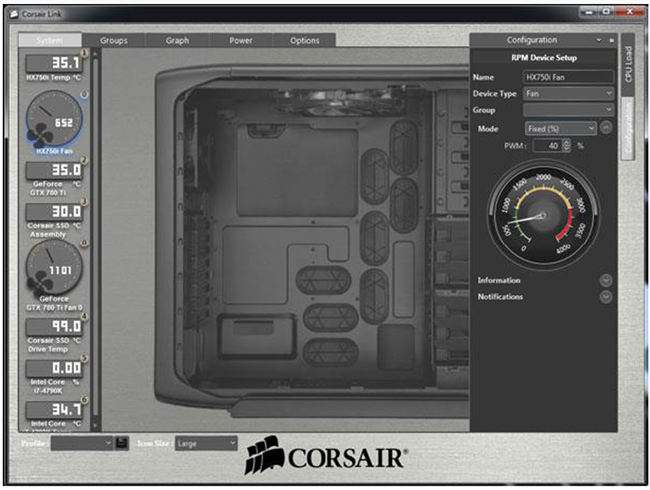 The RMi supply has a digital output for Corsair Link monitoring capabilities. There is also a Zero Fan mode to ensure minimum noise levels when the power supply is running with a low power demand – the fan should only spin when the unit is placed under heavy demand. Corsair Link version 3.1.5570 or newer is needed for full RMi support.

RMi vs. RM: The Similarities
80 PLUS Gold Certified: Less heat generated and lower operating costs
Fully Modular Cable Interface: Allows users to only install the cables they require, thus reducing clutter and improving airflow
ZeroRPM Fan Mode up to 40% Load: Near silent operation at low and medium loads
Silent Component Selection: Stringent QC implementation minimizes "coil whine" issues
LLC Resonant Mode Topology w/ DC to DC: Improves efficiency, voltage regulation and ensures compatibility with 4th Generation and newer Intel processors.
RMi vs. RM: The Differences
7 Year Warranty: Upgraded from RM's 5 year warranty
ALL Japanese Capacitors: Ensures long life and best in class performance throughout the life of the product
Rated for Full Output at 50°C: 10°C higher operating temperature than RM at 40°C
Fluid Dynamic Bearing Fan: Longer life than RM's rifle bearing and lower noise than dual ball-bearing fans
Digital Output for Additional Corsair Link Monitoring Capabilities: Adds features to RM's Link capabilities, such as the ability to monitor power in, out, efficiency, output voltages and temperature, as well as DC load and fan speed
Additional Corsair Link Control Capabilities: Create a custom fan profile and toggle +12V rail from multiple to single rail mode.