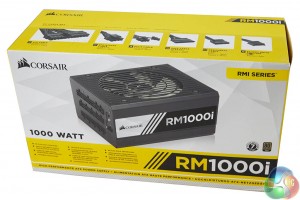 Corsair box artwork is not hard to recognise and as I mentioned in the 750 watt review, I am not so keen on the yellow accenting.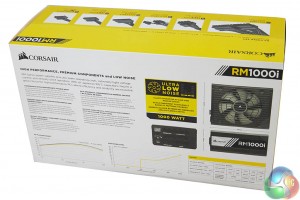 Some technical data is listed on the rear of the box including fan noise and efficiency levels.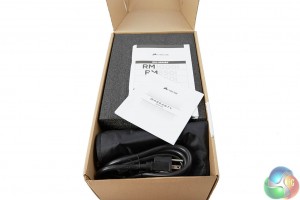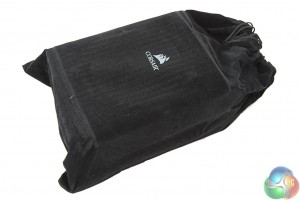 Inside the box, the power supply is protected between two thick foam pads and it is wrapped inside a felt bag for further protection. We take a look at the power supply up close, on the next page.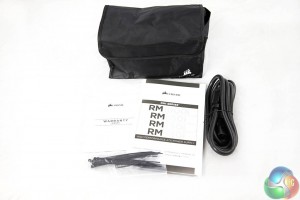 Corsair include a regional specific power cable, literature on the product and a bag of modular cabling.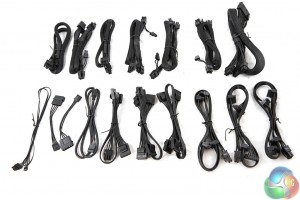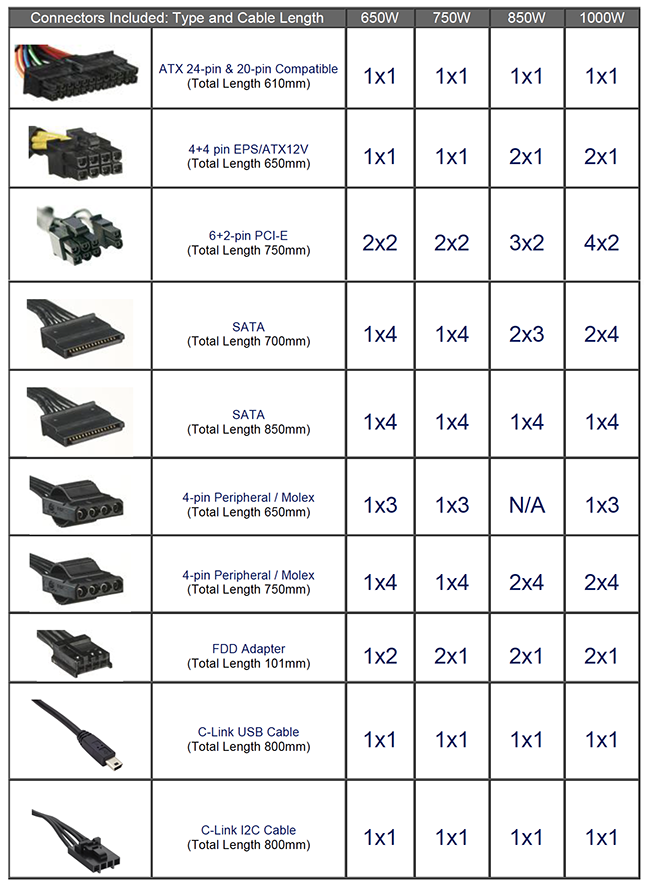 There are a mixture of sleeved and flat ribbon cables included with the RMi power supply and a total of eight PCIe power cables with the 1000watt unit – ideal for a Tri or quad SLI or Crossfire system build. If you are running dual R9 295X2 graphics cards, we recommend a 1,500 watt power supply.