The Corsair RMi Series 1000W, like the smaller 750W model, has proven very capable in our tests today. It will appeal to the audience who want a good looking, well built supply capable of dealing with a substantial graphics card demand via the +12V rail.
Technically, we have been impressed with both units, they deliver stable power and can cope with sustained delivery at their maximum rated output level, without a problem. This unit in particular can cope with 1,100 watts before shutting off safely.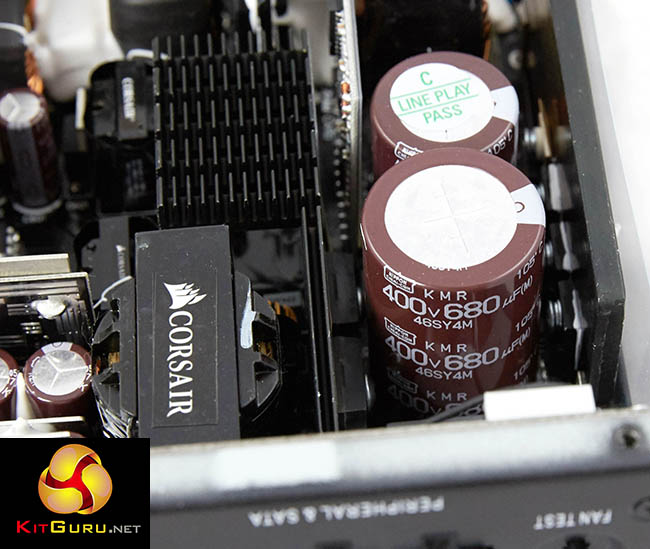 The Corsair NR135P fan deserves special mention because it doesn't cause excessive noise under any situation. When the system is idle or under modest load the fan is inactive, or spinning very slowly. Even when dealing with a 1000 watt load, the fan is barely audible. No one wants to deal with excessive fan noise anymore, so it is good to see Corsair improving their fan designs in recent years.
Ripple suppression proves to be good and well within industry tolerance levels. The results are not quite as good as flagship models from some competitors we have tested in recent months, but there are no concerns to raise. The Corsair RMi 1000W uses only high grade 105C Japanese grade Nippon Chemi Con capacitors – great to see for long term reliability.

Why would you need a 1000 watt power supply? For most people this is overkill, but it is an ideal choice for an overclocked Core i7 build featuring 2 or 3 high demand graphics cards. Those of you with two AMD R9 295X2's will be better served with a quality 1,500 watt unit as highlighted in our testing last year (see HERE). We tested this Corsair RMi 1000W power supply in a system featuring an overclocked 5960X, 32GB of 3,000mhz memory, multiple hard drives, SSD's and two Titan X graphics cards in SLi. It was rock solid throughout some intensive stress tests.
The fully modular design will appeal to system builders using windowed case panels. It is good to note that the quality of cabling is excellent and there is full support for up to four graphics cards.



You can buy the Corsair RMi Series 1000 watt power supply from Overclockers for £144.95 inc vat.
Discuss on our Facebook page, over HERE.
Pros:
high build quality.
fully modular.
low noise.
technically very capable.
105c Japanese capacitors throughout.
Cons:
Faces stiff competition from brands such as Seasonic.
Kitguru says: The Corsair RMi Series 1000 watt power supply is built to the same high standards as the RMi 750W model, but it can deliver around 1,100 watts – targeting the audience who need more juice from the +12V rail(s).