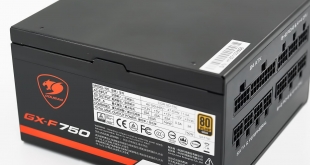 Cougar have been in operation now for some time and for years have been releasing a plethora of cases, cooling products and power supplies for the mass enthusiast audience. As many of our readers already know, historically they haven't scored very well in our analysis – because I will be honest – for the most part, many of their power supplies haven't really been very good.
When I was offered the new GX-F range to review I can't say I was that excited, but taking a look at an HEC/Compucase OEM design felt long overdue – so here we are today.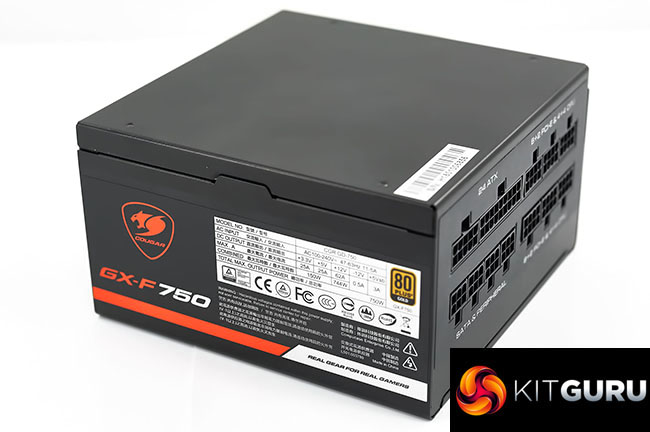 Cougar are releasing three units in this new 'high end' GX-F family, a 550W, 650W and 750W unit. They are all rated 80 Plus Gold and have ETA-A efficiency ratings. Cougar claim they can deliver full power output at 50c. These are all fully modular designs, which is great for cable routing in a new build.
Today we look at the flagship model in the small range of units – the 750W capacity unit. Cougar told us that the units ship with Hydro Dynamic Bearing fans with 150,000 hours of MTBF. Right now the range are available on Overclockers UK HERE. We can see that this 750 watt unit is available for £89.99 including VAT HERE.
It is a single rail design able to deliver 62 amps – we will look at this later in the review.
The Cougar GX-F 750 Watt at a Glance
750 Watt power supply with powerful 62 A single rail
Very high efficiency thanks to 80 Plus Gold certification
Quiet 135 mm fan with semi-passive mode
Fully modular cable management
Vier 6+2-Pin PCIe connectors for graphics cards
Eight SATA connectors
Review photography handled in house at KitGuru with a Leica S series medium format camera and S series prime lens. Please do not use any of the images within this review without express permission.