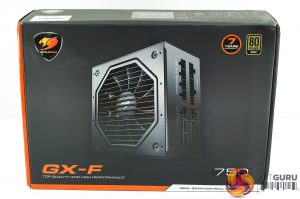 The Cougar GX-7 arrives in a rather attractive looking box featuring a high resolution image of the unit on the front. We can see that this power supply is supported with a 7 year warranty and is 80 Plus Gold Certified.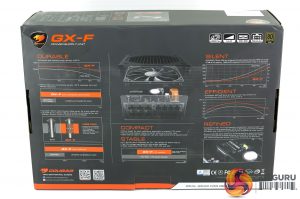 The rear of the box goes into more detail explaining the compact nature of the unit itself, along with the fan and noise and efficiency curves.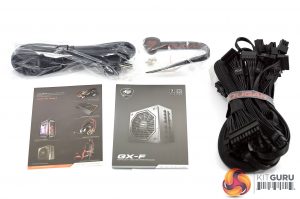 Inside the box we have a user manual, general Cougar literature, a regional specific power plug, cable ties, mounting screws and the modular cables.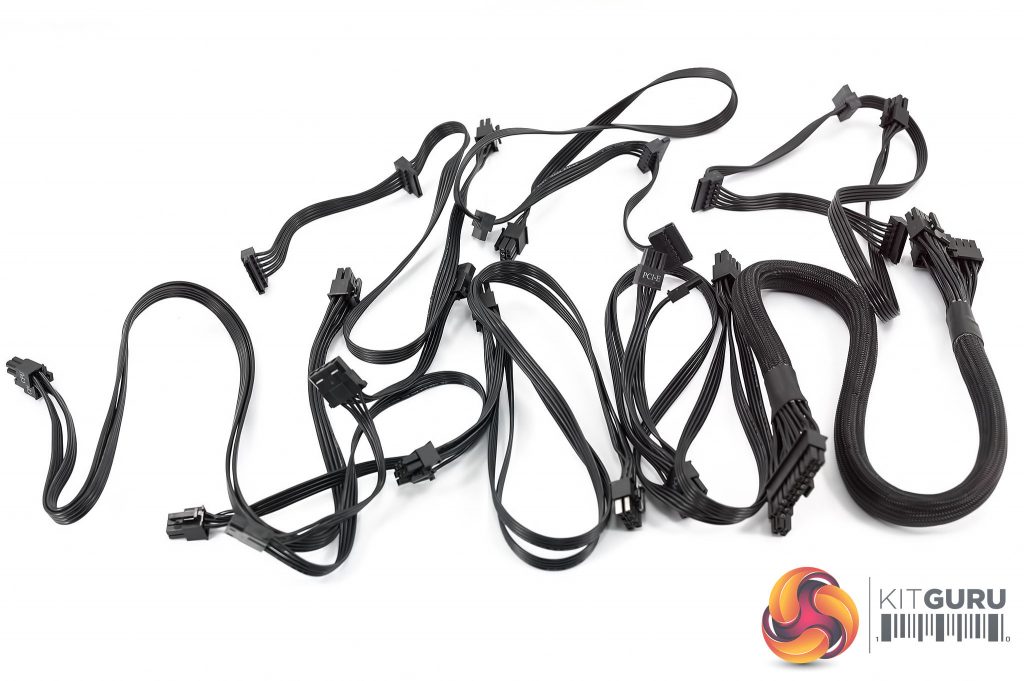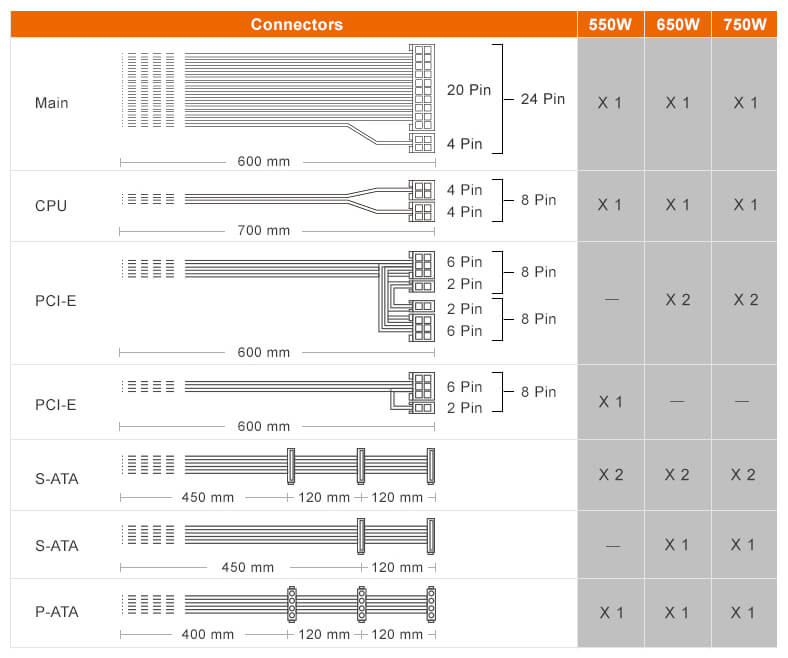 I was quite surprised to see only one EPS connector supplied with this supply – not such an issue with a 550W power supply, but with a 750W unit it seems like such a weakness. If you are sporting a powerful AMD Threadripper system this will likely put your off this model completely before we even get started on the testing. Other connectivity and cable length seems fine for a price conscious unit in this sector.